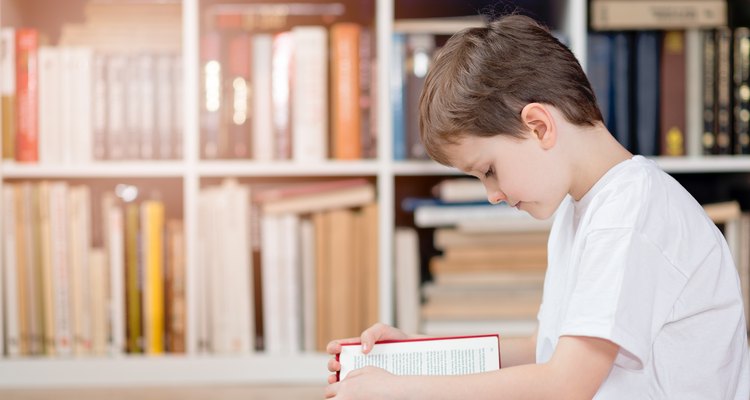 djedzura/iStock/GettyImages
Keep the Family Entertained in KC Without Busting the Budget
Kansas City may have started as an early 19th-century trading post for pioneers, but today it's a modern city where a lively downtown filled with skyscrapers gives way to expansive green spaces. As an added perk, families traveling on a tight budget won't have to worry much about finances, as many of KC's top attractions offer free admission.
Indoor and Outdoor Family Fun
Bustling with activity, the 85-acre Crown Center (2450 Grand Blvd., Kansas City, MO) is an outdoor, mixed-use complex filled with shops, restaurants and entertainment. A massive fountain outfitted with water jets offers a dancing water show and also doubles as a splash pad for playful children. Hallmark's Kaleidoscope is a free, hands-on complex where visitors are welcome to create their own original artwork for greeting cards. While in the Hallmark Visitors Center, watch as artists craft cards and Christmas tree ornaments. The center hosts free events throughout the year, including summer movies and concerts, various festivals and seasonal Christmas activities, such as appearances by Santa Claus and a tree-lighting ceremony.
Step Back in Time
Located in the lush landscape of Hodge Park, the Shoal Creek Living History Museum (7000 NE Barry Rd., Kansas City, MO) is an 80-acre complex that demonstrates what life was like for pioneers in 19th-century Kansas City. Grab a brochure from a kiosk and set out for a self-guided tour around the grounds. Explore the compound's more than 21 buildings, from log cabins to general stores, 17 of which date between 1807 and 1885. Enjoy a picnic in shaded groves as bison and chickens roam in the distance.
Exploring Nature
At 1,800 acres, Swope Park (3999 Swope Pkwy. and E. Meyer Blvd., Kansas City, MO) is the city's largest park. Travel around the grounds using the park's extensive system of hiking and mountain-biking trails, some of which cut through dense wooded regions. Kids can burn energy at one of the numerous playgrounds or test their athletic ability on the park's disc golf course. Enjoy free admission to the Lakeside Nature Center (4701 E. Gregory Blvd., Kansas City, MO), a complex for animals unable to survive in the wild. Check in on rehabbing bald eagles, box turtles and cottontail rabbits, or make your way to the adjacent trails where you may spot butterflies and wildflowers.
Get Lost in the Library
Set in the heart of downtown Kansas City, Central Library (14 W. 10th St., Kansas City, MO) is housed inside an ornate, former 1906 bank. Explore the lavish building, making sure to visit the rooftop terrace with views of the city, the grand reading room with 34-foot-tall ceilings and the elegant screening room that once served as the bank's vault. The children's area is located on the second floor and, in addition to cozy spaces for little readers, includes a section dedicated exclusively to teens. Free events are held in the children's area year-round, such as magic acts, story time, puppet shows and musical performances.
Finding Your Inner Artist
The Kemper Museum of Contemporary Art (4420 Warwick Blvd., Kansas City, MO) offers free admission to the general public. The revered museum showcases artwork created after 1913, including paintings, photographs and sculptures. The museum also provides family-friendly programming, free of charge, including concerts highlighting world music, tours created exclusively for grade-school kids and sing-along sessions reserved for tiny tots. On select evenings, the museum throws parties for teenage visitors, complete with music and art workshops. On the third Saturday of every month, kids can embark on an art-themed scavenger hunt throughout the museum.
References
Writer Bio
A travel writer since 2002, Leah Rendon has written countless articles for online pop-culture magazines and various travel-related websites, including Eurobooking and World66. Gosford also has experience in copywriting, having developed a series of articles related to network marketing. She graduated from the University of California, Los Angeles with a degree in theater arts.