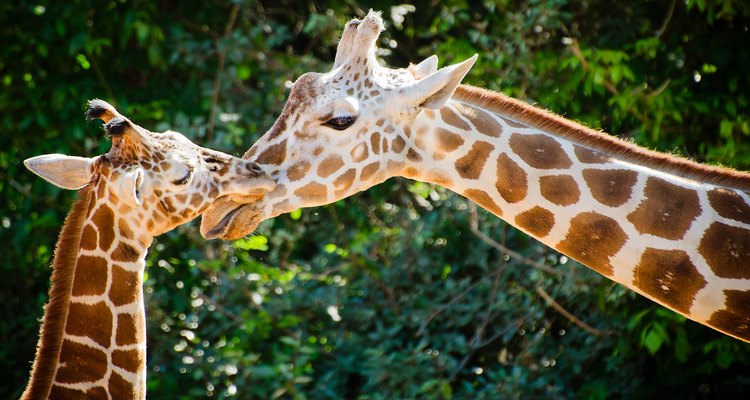 RobHainer/iStock/GettyImages
Quality Time in Tulsa: Five Kid-Friendly Activities in the Heart of Oklahoma
Whether the kids yearn to discover what lies at the bottom of the ocean or beyond the stratosphere, you'll find something to satiate their curiosity in Tulsa, Oklahoma's second-largest city. In addition to wildlife attractions and museums, Tulsa also offers plenty of opportunities for families to bond outdoors with 88 playgrounds and 135 parks.
Meet the Meerkats at the Tulsa Zoo
Discover the wonders of the animal kingdom at the Tulsa Zoo (6421 E. 36th St. North, Tulsa, OK), where residents hail from every corner of the globe. Start at the African Plains exhibit, where it's easy to lose track of time while watching meerkats, rhinos, lions and giraffes. Next, get acquainted with some of Asia's most mysterious inhabitants in the Lost Kingdom, an exhibit meant to resemble abandoned jungle ruins that is home to tigers, Chinese alligators and Komodo Dragons. Admission is $6 for children ages 3 to 11 and $10 for adults.
Delve into the Deep at the Oklahoma Aquarium
Oklahoma may be a landlocked state, but that doesn't mean the ocean's many marvels are inaccessible. The Oklahoma Aquarium (300 Aquarium Dr., Jenks, OK), located in the suburb of Jenks, is home to fascinating creatures such as loggerhead turtles and bull sharks. Check out the Aquatic Oklahoma to see some of the animals that dwell in the state's lakes and rivers, such as alligator snapping turtles and paddlefish. You'll find endearing mammals such as river otters and beavers here, as well. To see them in action, check out the Ozark Stream exhibit. Admission to the aquarium costs $16 for adults and $12 for children ages 3 to 12. Younger kids can visit for free.
Let the Good Times Soar at the Tulsa Air and Space Museum
When it comes to family fun, the sky is the limit at the Tulsa Air and Space Museum (3624 N. 74th East Ave., Tulsa, OK), which highlights the contributions Oklahoma and its people have made to American aviation and space exploration. Kids can climb into the cockpit of a jet trainer made for Air Force testing and imagine what it's like to perform experiments in space by controlling the type of robotic arm used by astronauts. There's also a planetarium that offers different shows throughout the day. General admission to the museum costs $15 for adults and $10 for children and includes one planetarium show. Kids under the age of 4 get in for free. Additional planetarium shows cost $7 per person.
Put On Your Thinking Caps at the Tulsa Children's Museum's Discovery Lab
A labyrinth and slide made completely out of packing tape should be enough to keep kids entertained at the science-themed Tulsa Children's Museum's Discovery Lab (560 N. Maybelle Ave., Tulsa, OK), but there are plenty of other things to do too. Visitors of all ages can fashion recycled materials into unexpected creations in a space known as The Workshop, while the littlest patrons will find books, blocks and other age-appropriate activities in a special area for toddlers. Perfect for a rainy day outing, the museum also offers science demonstrations several times a week. Admission is $6. Children ages 2 and under are free.
Get Your Vitamin D at the River Parks
With more than 26 miles of paved trails, Tulsa's River Parks, which extend along the Arkansas River, provide the perfect setting for a family stroll. From May through September, children can cool off at the 41 Street Plaza, which offers water fountains and a playground. You'll want to keep your camera handy here: Little ones will instinctively gravitate toward the many bronze wildlife statues found through the parks, which depict all sorts of endearing creatures, including otters, bears and ducks—and make for great photo ops.
References
Writer Bio
Since beginning her career as a professional journalist in 2007, Nathalie Alonso has covered a myriad of topics, including arts, culture and travel, for newspapers and magazines in New York City. She holds a B.A. in American Studies from Columbia University and lives in Queens with her two cats.