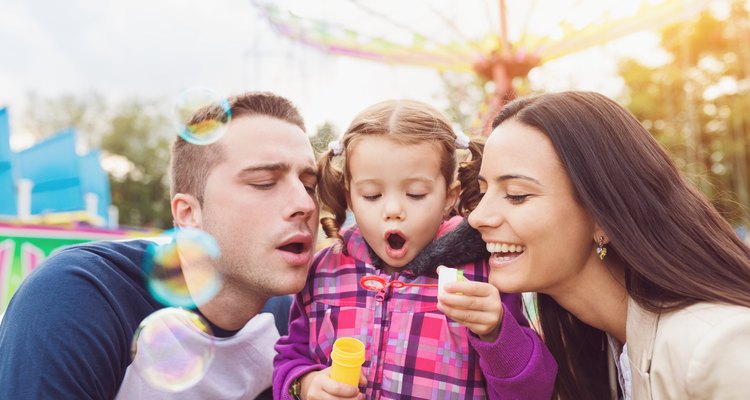 Halfpoint/iStock/GettyImages
Explore the City and its Rural Surroundings While Sticking to Your Budget
Outdoor excursions and artistic ventures: Uncover a host of family-friendly, cash-saving attractions in the relaxed setting of Jacksonville, North Carolina. Set along the banks of the New River and less than 30 minutes from the pristine Atlantic coast, this easy-going southern city is surrounded by unspoiled beaches and parkland, many of which are free to visit. Culture vultures will also find no-cost activities at such spots as the town's library or the various festivals held throughout the year.
Fun Festivals in the Park
Riverwalk Crossing Park (421 Court St., Jacksonville, NC) and LP Willingham Waterfront Park (Kerr St., Jacksonville, NC), which sits along the New River, meet in downtown Jacksonville and combine to make one parkway. Together the parks host a series of free events throughout the year, including the Summer Concert Series, with live music, games and food. Onslow Oktoberfest is a three-day festival with offerings for the whole family, including bratwurst and beer gardens, a 5K-run, arts and crafts activities and carnival rides. Celebrate the holidays at Winterfest, with plenty of opportunities for sledding, ice skating and snowball fights. Kids can also visit Santa, enter a petting zoo and enjoy pony and train rides. The evening commences with a tree-lighting ceremony and a Christmas flotilla.
A Haven for Book Worms
Open seven days a week, Jacksonville's Main Library (58 Doris Ave. E., Jacksonville, NC) provides special family programming year-round. The library's dance parties let tots 5 and under experiment with singing and body movement, while early literary programs offer storytime sessions for newborns to school-age kids. Older children can express their creativity through Lego building workshops, observe a variety of science demonstrations or test their video and board game skills against other worthy opponents.
Honoring Heroes
Home to a Marine Corp base and training facility, Jacksonville's strong military presence is celebrated at the Lejeune Memorial Gardens (Montford Landing Rd., Jacksonville, NC). Children can learn about and honor the men and women who served and died for their nation as they stroll through manicured gardens. Take the Jacksonville Greenway Trail, a rails-to-trails path, as it connects gardens that commemorate marines lost during the 1983 Beirut bombing and the Vietnam War. The Montford Point Marine Memorial honors the country's first black Marines while a 9/11 Memorial includes a beam from the World Trade Center.
Adventure in the Great Outdoors
Accessible only by passenger ferry, canoe or kayak, Hammocks Beach State Park (1572 Hammocks Beach Rd., Swansboro, NC) is 25 minutes south of Jacksonville. Perched along the Atlantic Ocean, the park consists primarily of Bear Island, a 3-mile-long barrier island, and the surrounding waters. Spend the day with the family on the beach picnicking and exploring sand dunes, or head into the water for an afternoon of swimming, fishing or kayaking down paddling trails that cut through marshes and along a maritime forest. Take your junior nature enthusiast to a park ranger talk, which often include lectures on such area wildlife as sea turtles and shorebirds.
A Walk in the Park
Based in the town of Richlands, 20 miles north of Jacksonville, Richlands Steed Park (278 Francktown Rd., Richlands, NC) caters to the pint-sized athlete in your life. The park is home to scores of athletic facilities, including basketball, tennis and sand volleyball courts. Kids can burn energy on the park's soccer field and baseball diamond or try their hand at less mainstream sports like disc golf, shuffleboard and horseshoes. Bring a lunch and enjoy a picnic in one of the shelters before capping off the day with a leisurely walk along the park's 1.2-mile nature trail.
References
Writer Bio
A travel writer since 2002, Leah Rendon has written countless articles for online pop-culture magazines and various travel-related websites, including Eurobooking and World66. Gosford also has experience in copywriting, having developed a series of articles related to network marketing. She graduated from the University of California, Los Angeles with a degree in theater arts.