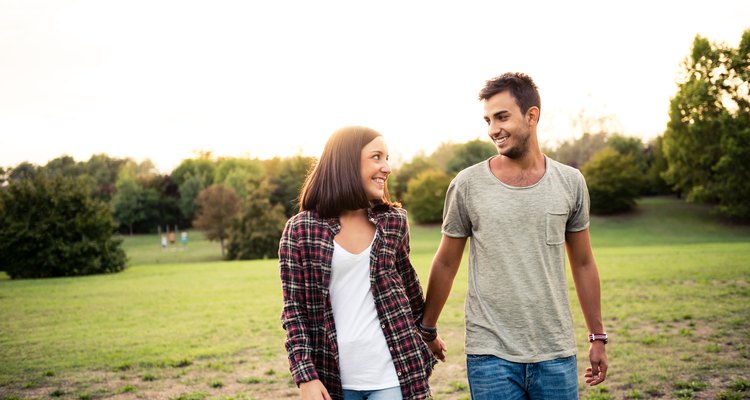 FrancescoCorticchia/iStock/GettyImages
Keeping the Romance Alive in the Southern Capital City
Home to former presidents and iconic moments in the Civil Rights Movement, Little Rock features a surprisingly romantic setting for vacationing twosomes as well. Nestled along the banks of the Arkansas River and dotted with lush green spaces, the capital city provides an idyllic backdrop for couples in search of a peaceful retreat. On the flip side, Little Rock's lively downtown offers vacationers plenty of hot spots for elegant date nights, from fine museums to heralded performing arts centers.
Sleep in a Victorian Mansion
Spend the night at the Empress of Little Rock (2120 Louisiana St., Little Rock, AR), a bed and breakfast housed inside an ornate 1888 Gothic Queen Anne mansion. All nine guest rooms are decorated in lavish Victorian decor and offer luxury robes, while some feature such high-end amenities as whirlpool tubs and fireplaces. Enjoy a gourmet breakfast each morning in the cozy dining room before snuggling with your sweetie in the tranquil garden's hammock or two-person swinging chair. For even more romance, book a special package complete with a champagne picnic, candlelight in-room breakfast and a couples' massage.
Elegant Dining
Based inside the Burgundy Hotel, Table 28 (1501 Merrill Dr., Little Rock, AR) showcases new American cuisine with strong Southern influences and an extensive wine selection, all served in a luxurious setting. Dine in the shabby chic bistro adorned with rustic wood floors, midcentury furnishings and exposed wood beam ceilings. Make the night extra special by booking table 28, the restaurant's prime spot where diners enjoy a six-course meal prepared solely by the restaurant's head chef.
Embracing the Arts
Take in a night of high culture at the Robinson Center (426 West Markham St., Little Rock, AR), Little Rock's pre-eminent performing arts center. Dress to the nines and make your way through the grand entrance of the Robinson Performance Hall, a 1939 art deco masterpiece known for its majestic staircase and massive marble columns. Enjoy an evening of live performances as the theater serves as the primary home for the Arkansas Symphony Orchestra and Ballet Arkansas, and it also hosts major touring Broadway productions.
Waterfront Romance
Set out for a leisurely afternoon in Julius Breckling Riverfront Park (Ottenheimer Plaza, Little Rock, AR), a serene, 33-acre space perched along the Arkansas River. Take a stroll along the waterfront trails, pausing to admire the blooming roses and cherry trees in the Forever a Rose Garden and the colorful crepe myrtles in the Sunken Plaza. The park hosts free concerts throughout the year, and bikes are available for rent should you wish to explore the grounds further. The Arkansas River Lights displays create a romantic mood each evening as colorful lights dance across the river and illuminate three bridges that span the waterway.
Masters on Display
Lose yourself in the works of the Arkansas Arts Center (501 E 9th St., Little Rock, AR), one of Little Rock's most revered fine arts museums. Saunter hand-in-hand with your partner through galleries showcasing everything from pastoral paintings by Monet to ink drawings by Paul Signac. Special events held at the museum will add to the romantic vibe, such as the Art of Movement, monthly late-night tango lessons for couples, and Art After Hours, an after-hours program with art lectures and film screenings.
References
Writer Bio
A travel writer since 2002, Leah Rendon has written countless articles for online pop-culture magazines and various travel-related websites, including Eurobooking and World66. Gosford also has experience in copywriting, having developed a series of articles related to network marketing. She graduated from the University of California, Los Angeles with a degree in theater arts.