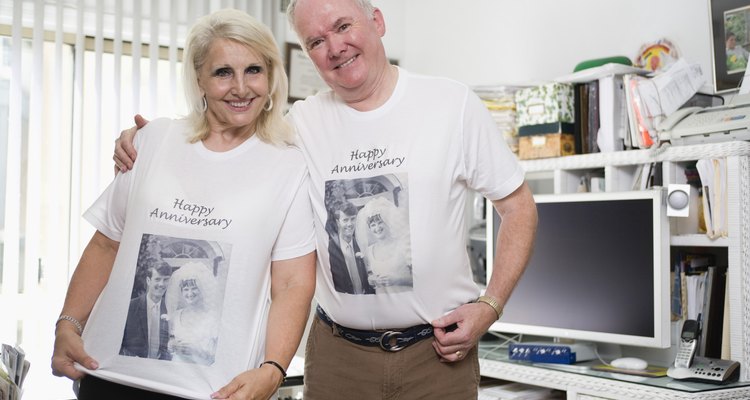 Thinkstock Images/Stockbyte/Getty Images
The 50th wedding anniversary is not easily reached. In fact, only about 6 percent of all married couples pass this milestone, according to the U.S. Census Bureau. Most families mark the occasion by holding a celebration in honor of the married couple. Traditionally, the couple's children host the party.
A Golden Opportunity
The 50th wedding anniversary is called the golden anniversary, in part because couples reaching this milestone are entering their golden years and also because gold is highly valuable and quite rare -- just like a long, happy marriage. One tradition for an anniversary party is to decorate in white with accents of shimmering gold. Other traditions include toasts to the couple, enjoying a cake and finger foods, presenting a slide show that documents the couple's long marriage, and giving gifts to honor the couple, which may include gold jewelry or a second -- or third -- honeymoon.
References
Photo Credits
Thinkstock Images/Stockbyte/Getty Images