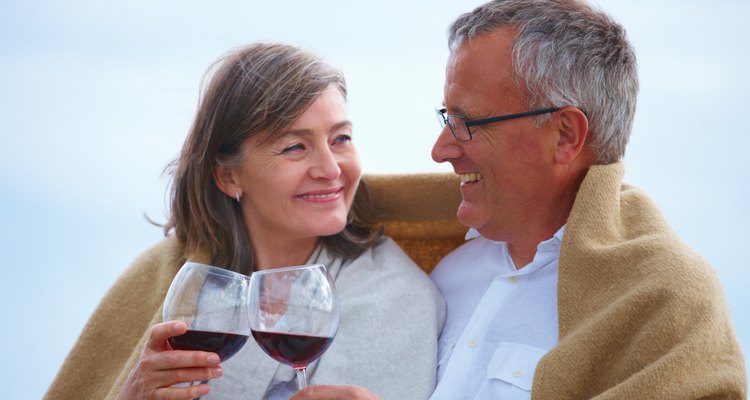 Jacob Wackerhausen/iStock/Getty Images
A couple's 40th wedding anniversary is often called the ruby anniversary, a tribute to the passion and dedication needed to reach this milestone in marriage. Whether you're debating what to get your spouse, parents or friends on their 40th wedding anniversary, consider traditional gift ideas to celebrate the achievement.
Rubies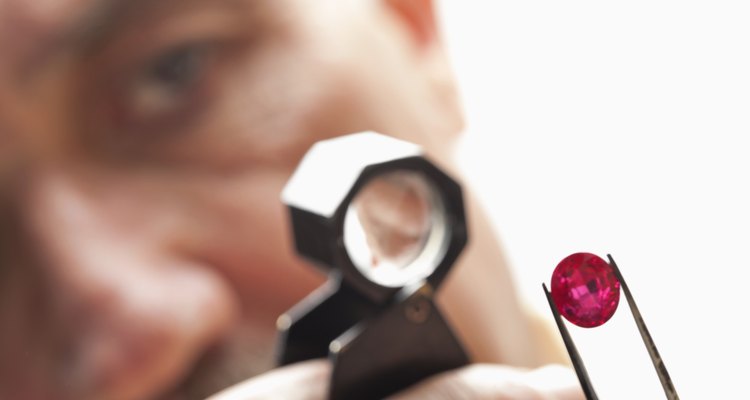 moodboard/moodboard/Getty Images
Ruby jewelry is perhaps the most traditional gift people give on 40th wedding anniversaries, as the gems are valued for their deep, rich color and symbolism of devotion and passion for life. These stones, which are mined in Myanmar, vary in shades of red from pale pink to crimson to a brownish-copper color. Consider giving a ruby necklace, bracelet, cuff links or earrings to someone celebrating a 40th wedding anniversary.
Flowers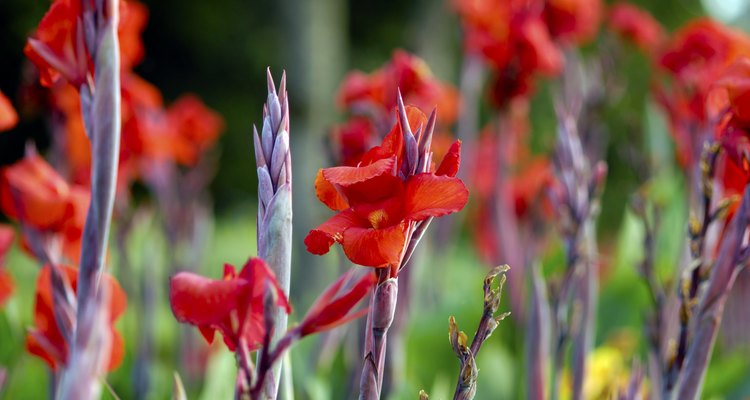 Dirk Ott/iStock/Getty Images
People have given flowers as gifts at weddings and other romantic events for centuries, and a couple's 40th wedding anniversary is no exception. Gladiolus and nasturtium flowers are the traditional blooms given to recognize and celebrate a couple's 40th year of marriage. Gladiolus blossoms represent remembrance and infatuation, while colorful, showy nasturtium flowers are associated with victory and steadfastness. A bouquet of other red flowers, such as roses, tulips and carnations, would be appropriate, in lieu of more traditional blooms.
Family Portrait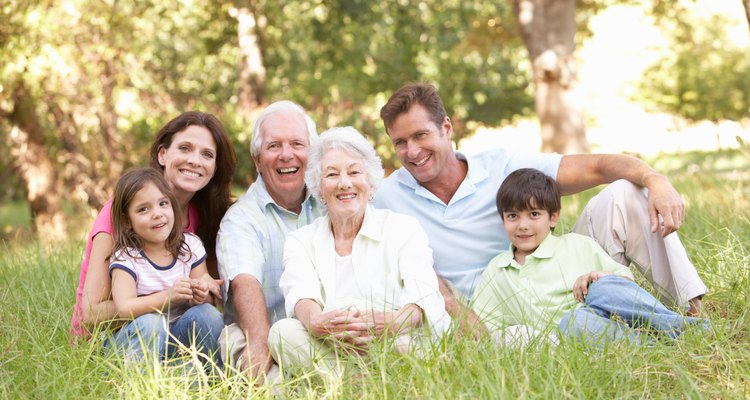 Catherine Yeulet/iStock/Getty Images
Give a couple a family portrait to honor their 40th wedding anniversary. It could be a formal sitting including every member of the couple's family, or a candid shot of the two perfectly framed and fit for display. A traditional family portrait will prominently feature the patriarch and matriarch of the family, with their children, grandchildren and even pets surrounding them in loving fashion. Present the portrait at a small family dinner or the anniversary party.
A Party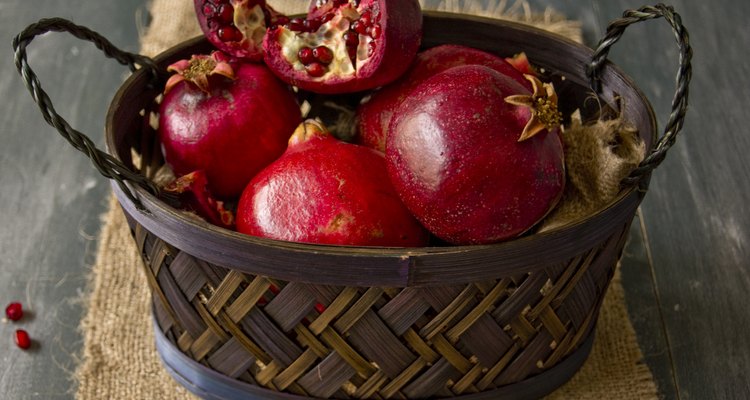 voloshyna/iStock/Getty Images
A formal celebration is a traditional way to recognize and celebrate a couple's 40th wedding anniversary. Work with the happy couple to decide on details such as the date, location, menu and guest list, but traditional themes include garnet and white colors, red food items such as pomegranates, cherries and wine, and photos of the long-married pair. If you want to plan a surprise party, send out invitations well in advance and inform guests on a need-to-know basis.
References
Writer Bio
Melissa Sherrard acquired her Bachelor of Science in public relations from the University of Florida in 2007 and has been writing professionally ever since. She also has extensive hands-on experience planning weddings and other private functions. She has created original print materials including announcements, invitations and programs for weddings, corporate events and private functions.
Photo Credits
Jacob Wackerhausen/iStock/Getty Images