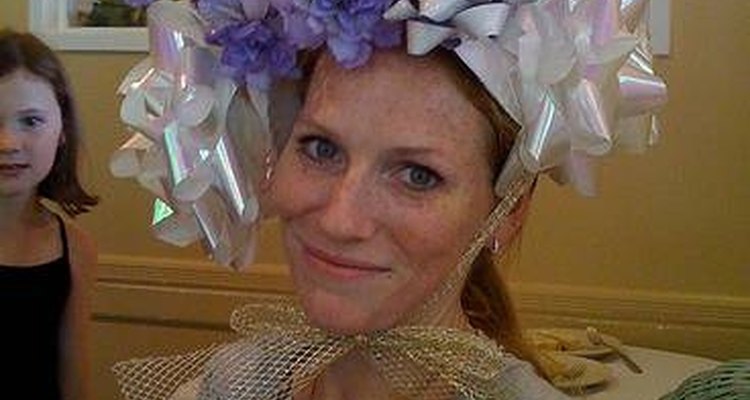 No bridal shower is complete without a corsage for the bride-to-be. This keepsake is yet another way to make the future bride feel special on the day of her shower. Also, if you have a bride with a sense of humor, anything is fair game in creating this memorable favor, and many times, anything goes.
Classic Floral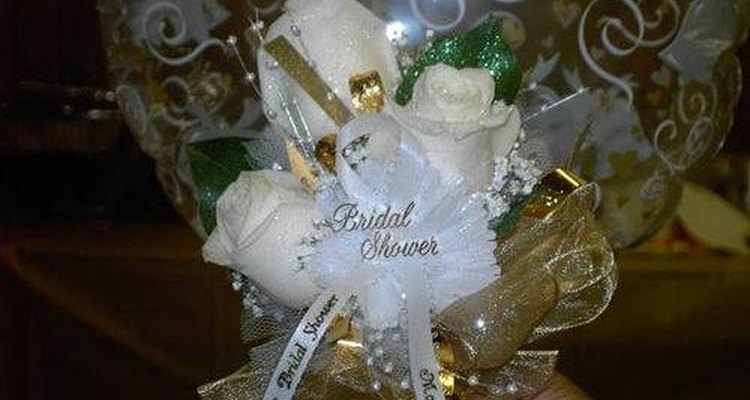 Both simple and elegant, a floral corsage sends a message of appreciation and beauty. If using a classic corsage consider the flowers and colors carefully to give the gift more meaning. For example, if the bride's favorite flower is in season, consider using it in the corsage. If unsure what flower or color to use, white roses are always socially acceptable as they are a testament to the bride's purity and virtue.
Humorous Corsages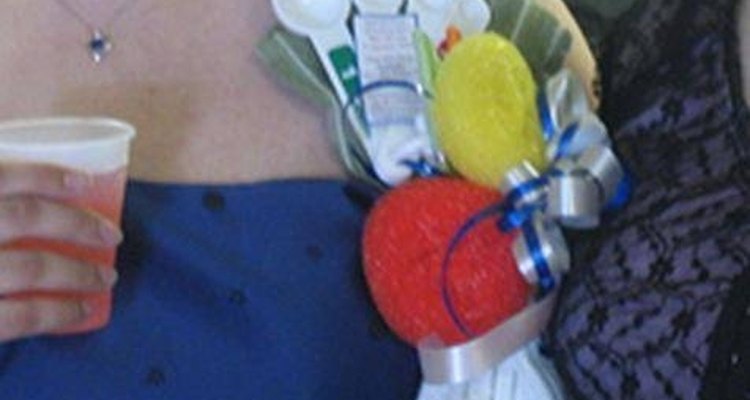 If looking for something with some humor behind it, consider using something a bride will use after the wedding is over. Kitchen tools, a garter, a G-string or an empty jar of cold cream can be either incorporated with flowers or displayed independently . As a general rule, when using something a little on the risque side, be sure that the bride's sense of humor matches the corsage.
Sash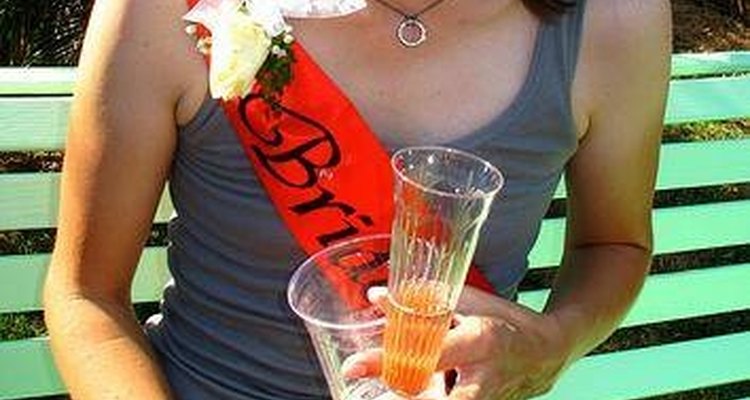 Make the bride feel even more special with a Miss America-style sash attached to a corsage. Sashes can be purchased from craft stores or made using satiny fabric. Custom embroidering can be done if purchasing the sash online to have a fun message placed on the sash.
Doll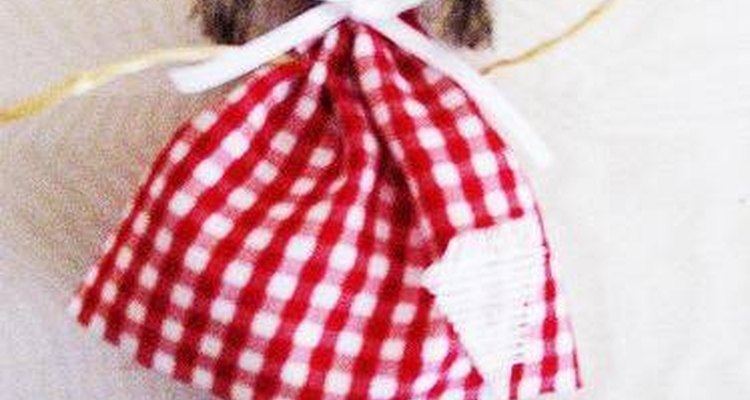 If the bride to be has been planning her special day since she was a child, consider reminding her of that childhood with a doll corsage. Made from simple materials available at any craft store, this corsage is an excellent transition for the rest of the party. Consider using some childhood reflections to match the corsage with old photos, childhood stories or old video footage.
References
Writer Bio
Ann White is a freelance journalist with prior experience as a Corporate and Business Attorney and Family Law Mediator. She has written for multiple university newspapers and has published over 300 articles for publishers such as EHow and Garden Guides. White earned her Juris Doctor from Thomas Jefferson School of Law and a Bachelor of Arts in English literature.