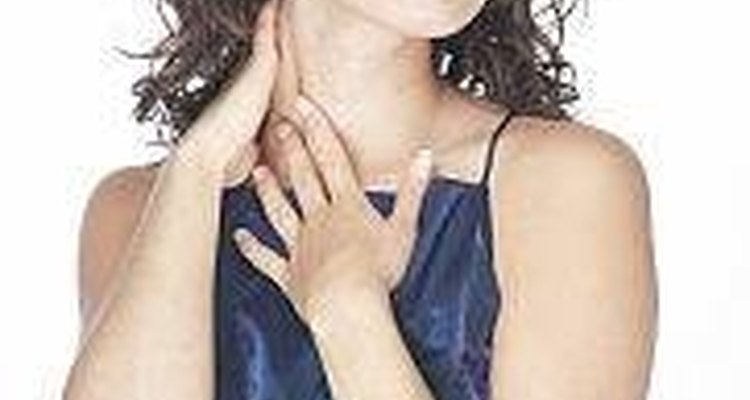 ClickArt by Broderbund
Corsages are worn for weddings, proms, formal events, Mother's Day, holidays, semi-formal occasions, memorials, graduations and any occasion that is significant. They identify people in a group, show a person's convictions, honor someone and compliment the attire as a fashion accessory. Corsages are made with any type of flowers, ribbons and ferns. They can be creative, elegant and fun. Whatever the event, the corsage adds a special touch.
History
If you look at portraits from history, you may see single flowers worn in a woman's hair or a crown of flowers for both men and women. Portraits also show women wearing large bouquets of flowers off the shoulder or on a gown. These bouquets were cumbersome and awkward looking. Today, the bouquet of flowers is called a corsage; it is lighter and easier to wear.
Types
Today, people wear corsages most anywhere on the body. There is the traditional corsage, usually worn on the left shoulder, and the wrist corsage, usually worn on the left arm. There is also the waist corsage, ankle corsage or the hairpiece corsage. Whatever type of corsage a woman wears, it usually matches her clothing just as shoes, jewelry or a pocketbook match the outfit.
Significance
In weddings, the corsage identifies members or family of the wedding party. The mothers' and grandmothers' corsages are usually different from corsages in the wedding party. The magnolia is a popular corsage for the mothers and grandmothers of the bride and groom. At graduations, faculty members wear corsages to identify themselves. The corsages are usually symbolic of the class theme or motto. The Mother's Day corsage is usually an orchid, which represents love, beauty and strength given to the mother to express respect.
Function
Corsages are worn to honor people, such as recipients of awards, or for other special occasions. At a baby shower, the mother- to-be is honored with a corsage that is usually pink or blue for the baby's gender or both if the gender is not known. Groups often wear corsages to symbolize patriotism, a memorial, awareness or their convictions to a cause. The flowers chosen are often symbolic to the cause as well as the ribbons used to decorate the corsage.
Considerations
The corsage is a remembrance of the occasion. Some are made of silk, which keeps easily. Even fresh flower corsages are dried. The corsage is designed not only to match attire, but also to match the personality of the wearer. Giving a corsage tells the recipient she is important. Take the time to find out what a person's favorite flower is, what she is wearing, and how you want to honor her.
Resources
Writer Bio
Pauline Gill is a retired teacher with more than 25 years of experience teaching English to high school students. She holds a bachelor's degree in language arts and a Master of Education degree. Gill is also an award-winning fiction author.
Photo Credits