As the last day of school looms and your kids begin to look forward to a relaxing break, don't forget about the teachers who made such an impact on them during the school year. Before the first day of summer arrives, give your kids' favorite teachers a thoughtful gift to thank them for all of their hard work. From freshly-baked cupcakes to a sunglasses case, these presents are not only charming, they're easy enough for your little learners to help with, too. And when they're done putting on the finishing touches, your kids can take pride in their creations, and you'll know that their teachers will appreciate the gesture.
Sew a Canvas Tote Bag for a Schedule-Free Afternoon
Get a teacher ready for summer vacation by making a canvas tote bag that she can use all break long. You'll get extra credit if you fill it with goodies for the beach or pool, like magazines and snacks.
Make a Mug Herb Garden for Summer Salads
There's nothing like adding fresh herbs to your salad, or really any summer dish. A mug herb garden is a perfect gift for your child's teacher because it will fit in anywhere in their home, whether they live in a large space or small apartment. It's also a great way to up-cycle any old mugs in your cabinet.
Decorate Chalkboard Cookies With Your Kid's Drawings
Bake your child's teacher cookies that are Instagram-worthy with these chalkboard cookies. You can have your child help from start to finish by mixing ingredients and painting the cookies themselves.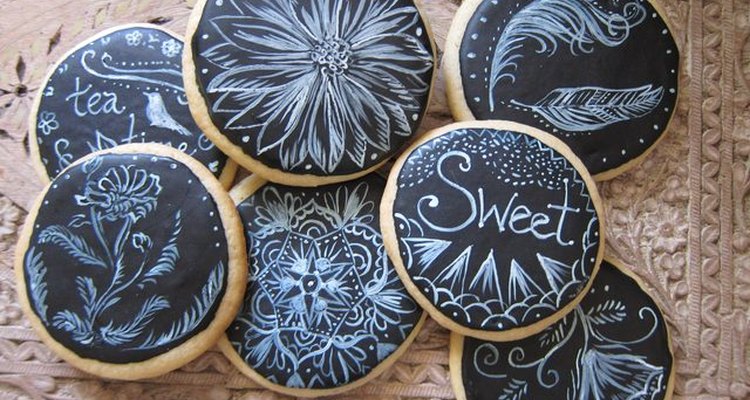 Fashion a Hat that Makes Relaxation a Must
Teachers should enjoy their summer vacations as much as their students. Make a personalized straw hat with a cute saying like "vacay all day" on the brim that will give her an excuse to really take it easy.
Craft Chocolate Truffles for a Decadent Treat
Chocolate truffles are a wonderful gift, but can be pricey to buy at the store. Instead, make your own chocolate truffles with this easy recipe. You can customize the toppings to the teacher's liking.
Create a Sunglasses Case for Afternoons Spent Outside
Your child's teacher is sure to spend some time in the sunshine after a long school year in a classroom. Keep her sunglasses protected with a pretty homemade sunglasses case. This is a great project for kids who want to learn how to sew, too!
Ask Your Little One to Choose Beads for Teardrop Earrings
You won't have to worry about giving your child's teacher a duplicate gift when you make these beaded crystal teardrop earrings. Your child can help pick out the crystals and even thread them through the wire. This is something she can wear long after classes are back in session, too!
Make a Twist on a Traditional Teacher Present
Upgrade the traditional teacher gift — an apple — by making apple candles. These are easy and inexpensive to make, perfect if your child has chosen more than one teacher to give a gift to.
Bake Cupcakes for a Sweet, Deserved Treat
Who doesn't love freshly baked sweets? Line a platter with homemade cupcakes using the only recipe you'll ever need. You likely have all the ingredients at home, and you can get your child to help frost the tops with icing.
Wrap Up Scented Wax Bars for the Classroom
If you'd like to make a gift that your teacher can use at school, try making a few scented wax bars. If he places it in his desk before the first day of summer, this fragrant gift will keep the classroom smelling fresh into September.
Writer Bio
Cassandra is a San Francisco-based marketer by day and blogger by night (and weekend!). You can usually find her running, surfing, hiking, eating or at the yoga studio when she's not working - or planning her next adventure.