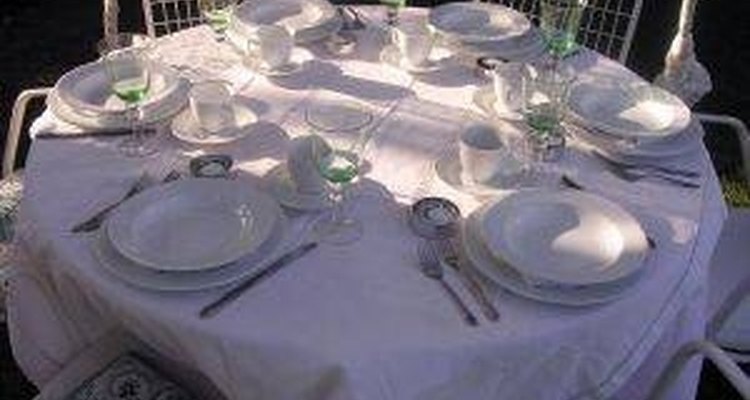 sxc.hu
The bridal brunch is typically hosted by the bride for her immediate family. It differs from other dinners and brunches that may involve members of the bridal party, in-laws, and other friends and distant family members. A bridal brunch is typically exclusive to the parents, grandparents and siblings of the bride to spend quality time with one another before the ceremony.
Time Frame
The bridal brunch is best held between 10:30 and noon a week to a couple days before the wedding ceremony.
Food
A bridal bunch should offer a light menu such as croissants, danishes and brioches. Fruits such as kiwi, grapes and strawberries add variety. Cucumber, cherry tomatoes, gourmet cheeses, salads and soups can also be served. Fruit smoothies, coffee, tea and spritzers make satisfying drinks.
Apparel
Casual attire that is both comfortable and classy--such as a sun dress or a pant suit set--is acceptable.
Location
A bridal bunch is traditionally held at the bride's home, but can also be hosted at a banquet hall or private section of a restaurant.
Gifts
The bride should consider giving gifts to the guests who attend. This can be something as simple as homemade needlework, Belgian chocolates, or in the form of gift certificates for cash, shopping or restaurants.
Writer Bio
Julie Boehlke is a seasoned copywriter and content creator based in the Great Lakes state. She is a member of the Society of Professional Journalists. Boehlke has more than 10 years of professional writing experience on topics such as health and wellness, green living, gardening, genealogy, finances, relationships, world travel, golf, outdoors and interior decorating. She has also worked in geriatrics and hospice care.
Photo Credits