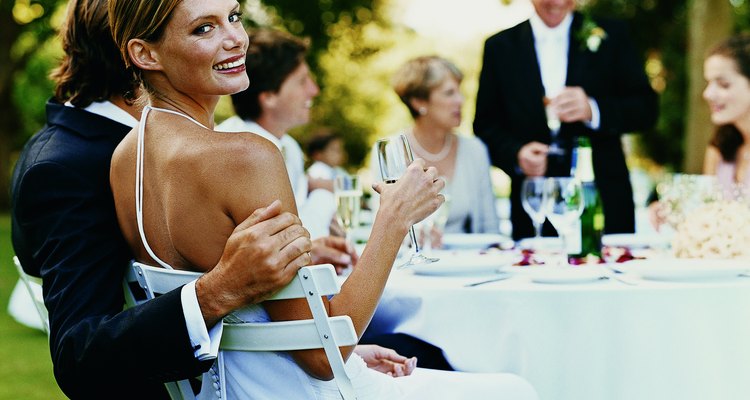 Digital Vision./Photodisc/Getty Images
The time and location of a wedding are big determining factors in what a guest should wear. Paying attention to these details will keep you appropriately dressed at every wedding you attend.
Dressy Casual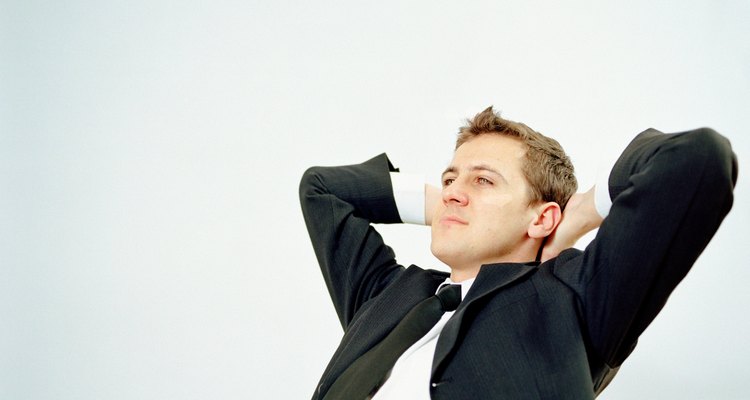 Image Source White/Image Source/Getty Images
Most weddings that take place in the morning call for dressy casual attire. That is much more casual than formal or black tie, but still dressy enough to be appropriate for a wedding. For a more formal morning wedding, women should wear flowery hats with suits, while men should wear suits.
For Female Guests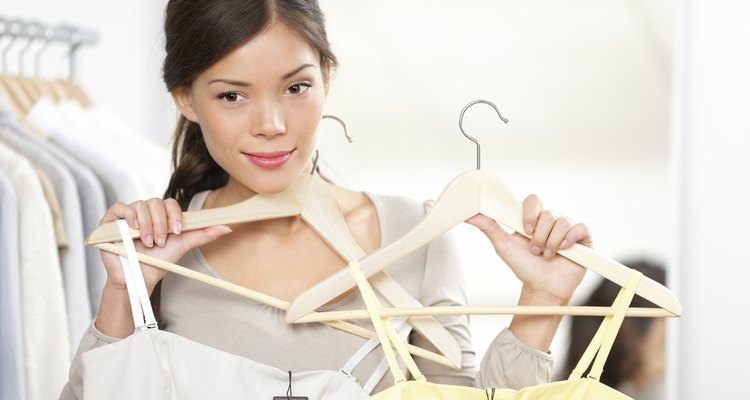 ariwasabi/iStock/Getty Images
Women should always wear dresses or suits to morning weddings. Lighter, breezy fabrics like cotton and silk should be worn in warm weather, and heavier fabrics such as wool and linen should be worn in the winter. Heels are always an appropriate wedding shoe, unless the wedding takes place on a beach, in which case dressy sandals are your best option.
For Male Guests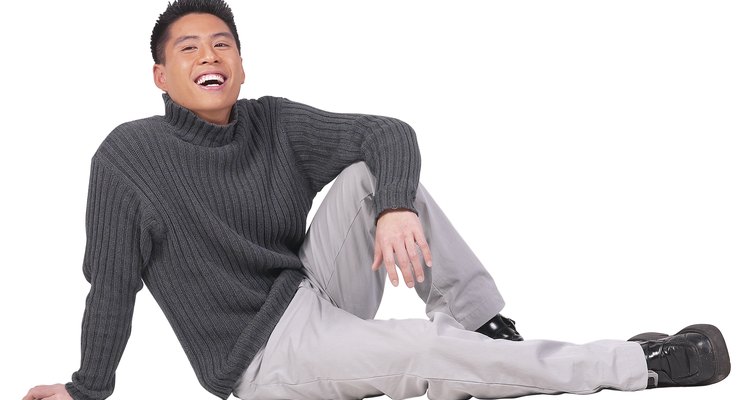 Hemera Technologies/PhotoObjects.net/Getty Images
Morning weddings call for a button-down shirt and tie. For cooler weather, add a jacket. Khaki or linen pants are frequently appropriate choices, but sandals and jeans are not.
Writer Bio
Megan Richardson began her career as a freelance writer and editor in 2009. She has experience in public relations and event planning, and she worked as a writer's assistant to a published author for more than a year. Her work has also appeared in "The Daily Sentinel." Richardson holds a Bachelor of Arts in communication and journalism from Stephen F. Austin State University
Photo Credits
Digital Vision./Photodisc/Getty Images