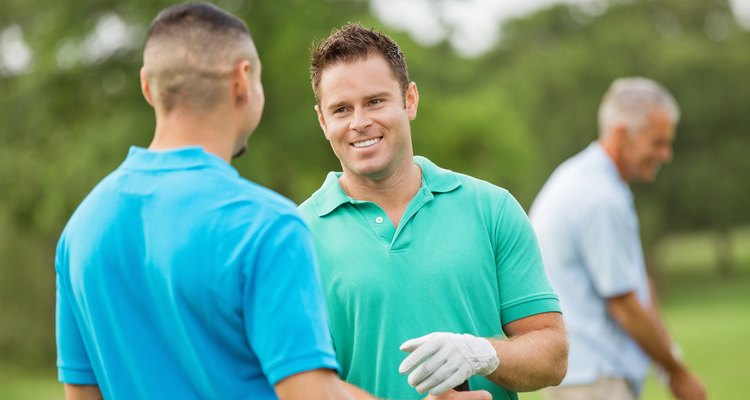 SDI Productions/iStock/GettyImages
Though each country club has different standards, the following provides some general guidelines for casual club dressing. For more information, contact your club's concierge.
Feel free to wear in the clubhouse whatever outfit you'd wear on the golf course or tennis courts: golf shirts, sneakers or even shorts are fine.
Leave your tie at home for brunches, luncheons and casual dinners (before 7 p.m.); instead, go for a sport coat worn over a casual button-down shirt or golf shirt, paired with light cotton or gabardine trousers. You may even want to forget the sport coat as well.
Observe a stricter dress code for dinners or events after 7 p.m. A sport coat will almost certainly be required, but not a tie. Shirts should be dressier and slacks should be of heavier fabrics in darker colors.
Wear shoes appropriate to the time of year, time of day and occasion. Leather sandals and loafers are fine during the day, but dress shoes are best for evening events.
Writer Bio
This article was written by a professional writer, copy edited and fact checked through a multi-point auditing system, in efforts to ensure our readers only receive the best information. To submit your questions or ideas, or to simply learn more, see our about us page: link below.