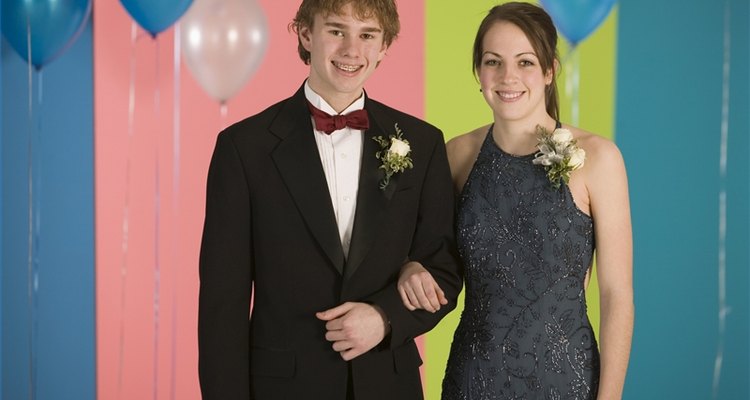 The cotillion differs from a debutante ball in many ways, including the dress. The cotillion is a little more casual than the debutante ball, but proper dress is still required. Depending on your class, the dress code may require different clothing, but there are general rules. Read on to learn how to dress for a cotillion.
Ask your instructor if there is a dress code. Many cotillions require their members to wear a specific outfit, so ask before you show up.
Wear a jacket. Males should wear a suit or sports coat, depending on the event. The final cotillion requires a full suit, while the classes require something more casual like a blue blazer.
Wear dress slacks. Males should wear dress slacks. This can be fudged a bit during the classes. Nice looking khakis may do just fine.
Wear long dresses. Females should wear calf- to ankle-length dresses. Wedding apparel is the best way to describe the look. What would you have your daughter wear if she were a flower girl or bridesmaid? Wear that.
Wear dress shoes. Shoes are important because the cotillion participants will be on their feet for long periods of time. Shoes need to be comfortable. Wear the shoes the week before to limber them up and so your feet won't ache all night.
Wear a tie. Boys, don't forget your favorite tie. This is where a boy can show his personality.
Writer Bio
This article was written by the CareerTrend team, copy edited and fact checked through a multi-point auditing system, in efforts to ensure our readers only receive the best information. To submit your questions or ideas, or to simply learn more about CareerTrend, contact us [here](http://careertrend.com/about-us).