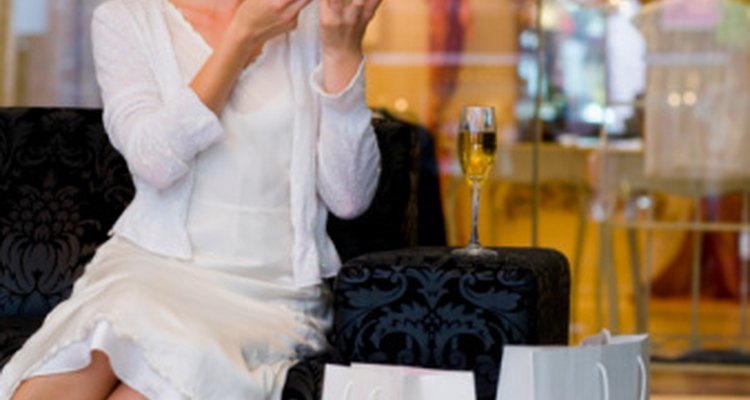 Goodshoot/Goodshoot/Getty Images
A debutante ball is a dance at which, historically, young women from the upper class are presented to society. In years past, the presentation at the debutante ball met the young girl was ready for marriage, while today's debutante balls are often charity events. While getting ready for the debutante ball can be a bit stressful, you should enjoy it and make it fun, because it can be. If you start planning far enough in advance, you will have no problems with being prepared when the big day arrives.
Take Care of Your Appearance
First thing you need to do is find the perfect dress to wear to the dance. At modern-day debutante balls there are no color restrictions on dresses, so all you need to do is find a classy dress in which you will feel comfortable. Besides the dress, make reservations at a hair salon. Do this at least a few weeks before the dance to avoid the risk of everything being fully booked.
Prepare a Speech
When debutantes are presented to society, somebody makes a speech about each individual girl. Sometimes the girls have to give the speeches themselves and sometimes another person is given this task. These speeches are short and to the point, and debutantes are often expected to prepare them. Write something about what you like to do, where you go or plan to go to school, and what you want to do with your life. If you are giving the speech, thank your parents and whomever else you deem deserving.
Get Comfortable in the Shoes
An evening attire requires shoes with high heels. Don't go overboard with the heels if you are not used to walking around in stilettos. You will be wearing these shoes all night and will be expected to dance in them as well, so find a pair that won't hurt you too much. Before the ball, walk in the shoes at least three times. This way your feet will already be used to them by the time of the dance.
Learn How to Dance
At debutante balls, the ladies and their dates dance a few classical dances. If you are unfamiliar with the basic steps to dances such as the waltz, take lessons beforehand. Ask the program coordinator which dances you will be expected to dance at the ball and also ask your date whether he knows the steps to all of them. If he doesn't, he can accompany you to dance class.
References
Writer Bio
Lucy Natek started writing in 2004. Her work has appeared in publications such as "Sketchbook," "Kismet," "In*tandem" and "Rahha" and on websites such as Dia, Fashion Students Online and Haus Digital. Natek holds a master's degree in political science and international relations from the University of Ljubljana.
Photo Credits
Goodshoot/Goodshoot/Getty Images