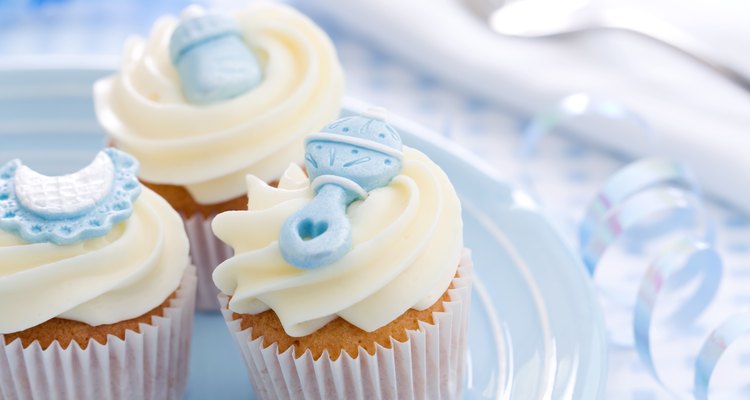 RuthBlack/iStock/GettyImages
Everyone knows that baby showers are joyous events designed to celebrate a special mom-to-be and the little bun in her oven, but knowing how to dress appropriately for such a momentous occasion is not always as obvious. Luckily, the secret to putting together the perfect ensemble for a baby shower is likely far less cryptic than the gender reveal for said baby. Getting ideas for what to wear to a baby shower simply involves taking tips from the party plan direction.
Dress Code or Theme
If you're the host or guest of honor at a baby shower, your guests will be wondering if you've set a dress code or if you have a specific theme in mind. Let any theme you've chosen guide what you wear, and suggest the same approach to your invitees. A nautical theme for the budding little sailor? Grab those bell bottoms, find a sailor cap and don some stripes. A ballerina theme for the newest tiny dancer? Encourage guests to help fill the room with colorful adult tutu dresses. If you're simply attending a girlfriend's shower, be sure to ask her or the host if a specific dress code has been chosen for the event.
Location
Considering the location of the baby shower can help you zero in on which outfit will suit both you and the occasion. Brunch or lunchtime baby showers are popular with moms-to-be, so having to rummage through your evening wear collection is unlikely. For a daytime backyard gathering of girlfriends, keep it casual. Look good in a maxidress with flats or wedges while remaining comfortable enough to move around, mingle and play all those baby shower games with ease. If the shower involves lunching at a restaurant or party hall, take it up a few notches. Do a dressy pants and blouse ensemble versatile enough to wear later at the office.
Embellish Your Look
Accessories are an outfit's best friend. No matter what style you plan to rock for your upcoming baby shower appearance, choosing the right accessories is the key to shining like the fashion star you are. Accessories with the right amount of bling can help give almost any outfit a more formal look, whereas more bohemian jewelry can add a casual touch. If your attire is casual, go online to find baby-themed jewelry to wear.
Fall Back on Conformity
If you're like most women, consulting with friends on their dress plans for upcoming events is an easy way to deal with choosing what to wear. So, go ahead and ask your girlfriends who will be attending the baby shower what their choices are. If you don't personally know the other invitees, ask the guest of honor what outfit she plans to dazzle her guests in so you can get a sense of which style to pursue for your own wardrobe wizardry.
References
Writer Bio
Kristina Barroso is a middle school English teacher, published author and freelance writer with experience in a wide range of subjects. She loves writing about parenting, relationships, education and more for publications like The Classroom and WorkingMother.