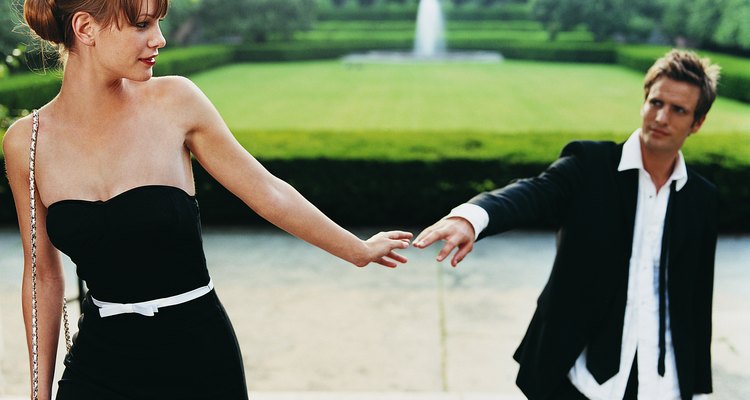 Digital Vision./Digital Vision/Getty Images
Semi-formal dress is less formal than black-tie dress but more formal than cocktail attire. A semi-formal dress code is expected for moderately formal events, such as weddings, award ceremonies, bar and bat mitzvahs and a night at the theater. Avoid the embarrassment of arriving at a semi-formal event too dressed up or too casual.
Women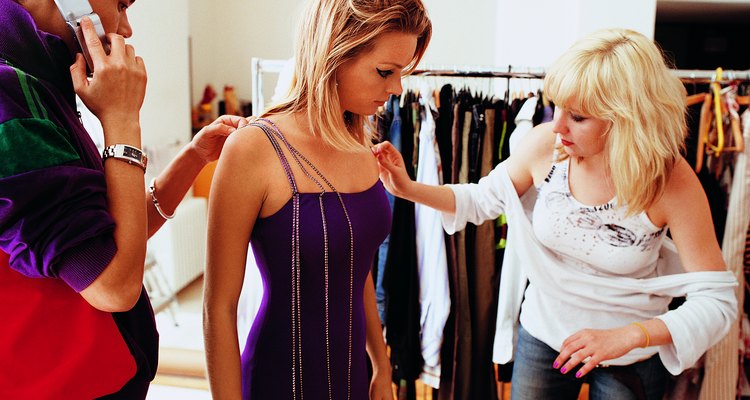 Digital Vision./Digital Vision/Getty Images
Acceptable women's semi-formal attire includes dresses and dress suits that fall at or below the knee, cocktail dresses that fall no more than an inch above the knee, and pant suits. Women can even pair a dressy top with tuxedo or dress pants, made of an appropriate fabric. Semi-formal fabrics include taffeta, chiffon, velvet, satin, sateen, gossamer, velour, silk, polyester and cashmere. Pair your outfit with dress heels, dressy flats or strappy sandals that coordinate with your outfit color.
Men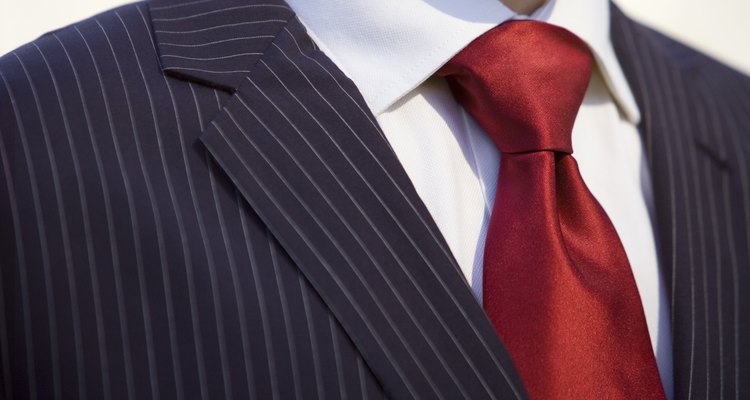 Goodshoot/Goodshoot/Getty Images
Acceptable men's semi-formal attire includes a sports jacket, slacks, vest and tie or a dark or light business suit with dress shoes, such as oxfords. For semi-formal events that take place after 6 p.m., men should wear a dark suit with a white dress shirt and evening tie. Look for suits made of wool, polyester or gabardine.
Semi-formal Don'ts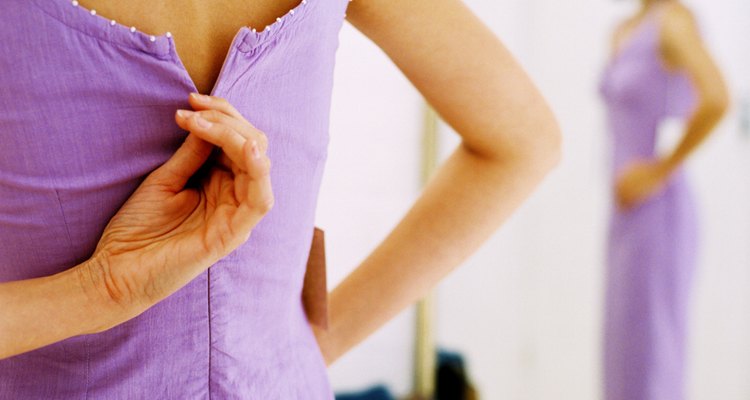 Stockbyte/Stockbyte/Getty Images
Women should avoid dresses made of cotton, rayon or denim, as well as garments that are completely covered in sequins, rhinestones or other appliques. A dress or pant suit made of wool, other than cashmere, is also not dressy enough for a semi-formal event. Men should avoid linen or seersucker suits as well as loafers. Finally, no jeans or flip-flops!
References
Writer Bio
Kaitlin Meilert has been writing since 2006. Her articles have appeared in "Reality Check Girl Magazine," "Hilltop Views" and the "Statesman." She holds a Bachelor of Arts in English writing and rhetoric from St. Edward's University.
Photo Credits
Digital Vision./Digital Vision/Getty Images