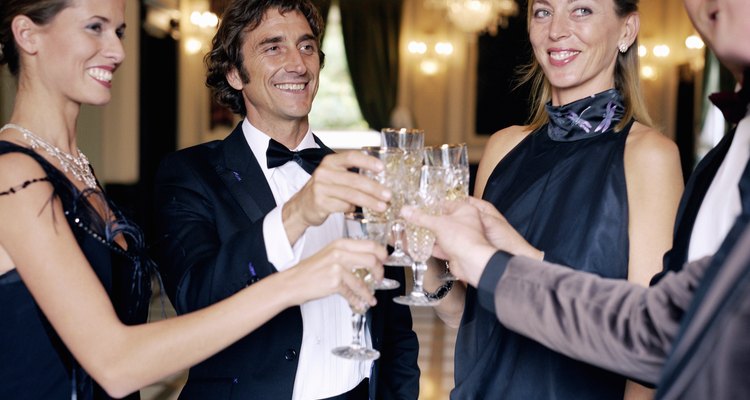 Allan Danahar/Digital Vision/Getty Images
A gala event is a large, festive celebration that marks a special occasion. Usually a lavish ball, and the attendees are expected to dress formally. It may be less formal if it is held directly after work, but a man is expected to dress formally for the gala held at night.
Tuxedo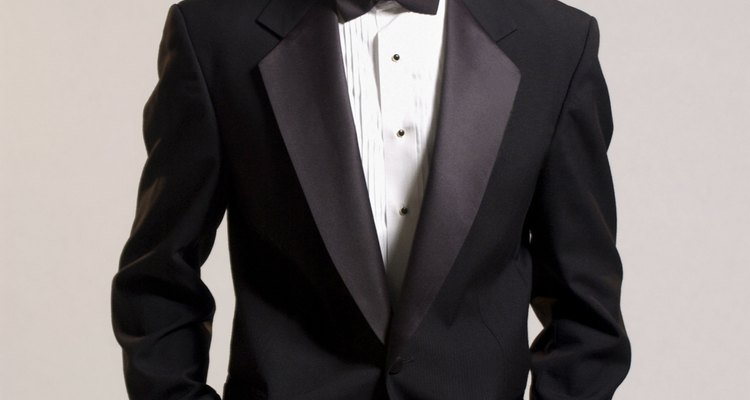 Jupiterimages/Photos.com/Getty Images
The invitation may indicate that the gala event is a black tie affair. This indicates you are expected to wear a tuxedo. If the invitation does not specifically state black tie, a gala event in the evening suggests that a tuxedo should be worn. Most men don't wear a tuxedo often, so you may not own one. Rent your tuxedo from a tuxedo rental shop -- most towns have at least one. Often, bridal shops rent tuxedos, also. You will be fitted when you order the tuxedo, so it will fit you as well as possible without making drastic changes to the suit. If you expect to wear a tuxedo a few times a year, you may prefer to purchase one from a fine men's clothing store.
Suit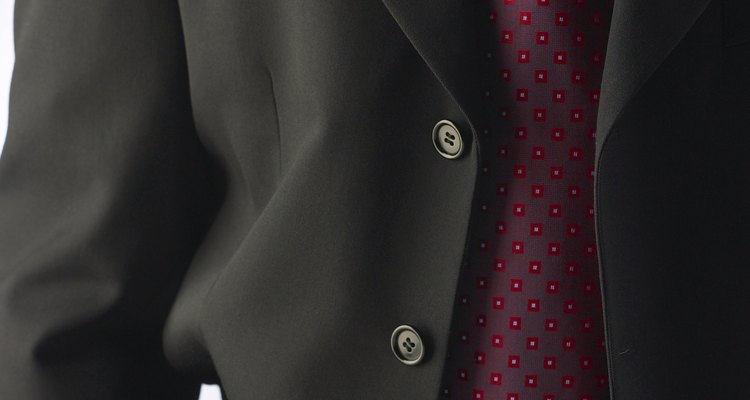 Hemera Technologies/AbleStock.com/Getty Images
If you cannot afford to buy or rent a tuxedo, or there is no rental shop close to you, it is possible to wear a dark suit. Pick a dark, conservative suit in black or brown. Pair it with a white shirt. Wear a dark silk tie with a nice tie clasp, if possible. This is the time to wear your best jewelry. Wear a nice watch, or none at all. Clean and polish your shoes and wear black socks.
Afternoon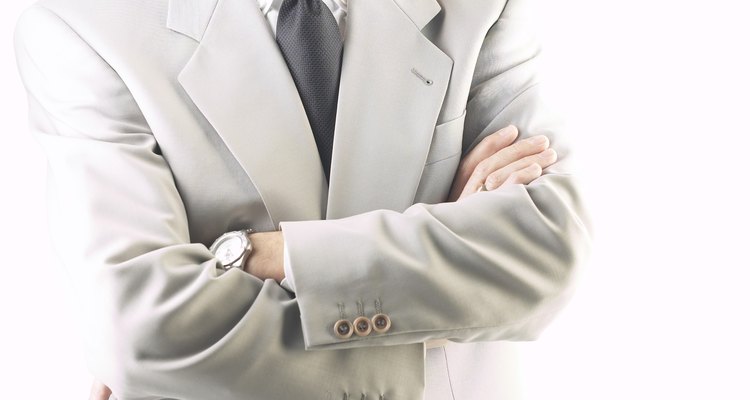 Hemera Technologies/AbleStock.com/Getty Images
An afternoon gala can be less formal. A jacket is still required, but the jacket and slacks do not need to be a suit. The jacket could be a slightly lighter color, but still match the slacks. The slacks must still be dressy; do not attempt to wear jeans. You can wear a shirt that is not white, and the tie can also be colorful, if you desire. The shoes should still be buffed, dark dress shoes. Wear your best jewelry or none at all.
References
Writer Bio
Donna Tinus has been a writer since 2005. She has a background in medical terminology and has written articles for various websites on topics such as family, finance, medicine, health, pets, gardening, beauty and relationships. Tinus holds a Bachelor of Arts in English from Centenary College.
Photo Credits
Allan Danahar/Digital Vision/Getty Images