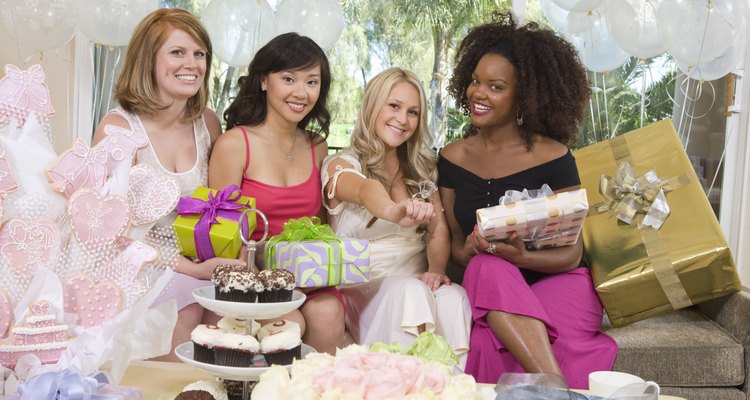 moodboard/moodboard/Getty Images
One week to six months before a bride walks down the aisle, she usually gathers with the closest people in her life to celebrate at her bridal shower. Her bridesmaids typically are in charge of planning this event. If you have this role and are taking care of the arrangements, don't be tardy in getting the invitations distributed to every potential guest in adequate time.
Timing Is Everything
According to "the knot" website, put the shower invitations in the mail six to eight weeks before the event. If you're inviting a number of guests who live out of town, distribute the invitations closer to the eight-week mark to ensure guests have enough time to make travel arrangements. Invitations should provide all the basics of the event including suggested dress code, location, time, activities and gift-registry information. Address the RSVP card to ensure it returns to you rather than the bride.
References
Writer Bio
Toronto-based journalist William McCoy has been writing since 1997, specializing in topics such as sports, nutrition and health. He serves as the Studio's sports and recreation section expert. McCoy is a journalism graduate of Ryerson University.
Photo Credits
moodboard/moodboard/Getty Images