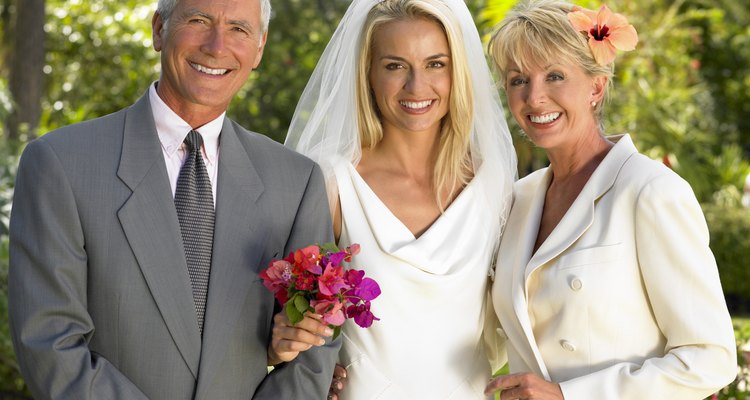 BananaStock/BananaStock/Getty Images
Though the bride's stroll down the aisle is the biggest event of the wedding processional, several others may also walk down the aisle on the wedding day. Brides and grooms who want their parents to also walk down the aisle may be left wondering which set of parents goes first.
Who Goes First?
In a traditional Christian ceremony, the groom's parents are seated before the bride's mother, notes Martha Stewart Weddings. The bride's father traditionally walks her down the aisle. In Jewish ceremonies, grooms usually walk down the aisle with both parents, followed by the bride and both of her parents, according to "Bridal Guide." However, the order of the parents can vary according to the wishes of the bride and groom. If you would like her parents to stroll down the aisle first -- by all means, do so.
References
Writer Bio
Candice Coleman worked in the public school system as a middle school and high school substitute teacher. In addition to teaching, she is also a tutor for high school and college students.
Photo Credits
BananaStock/BananaStock/Getty Images