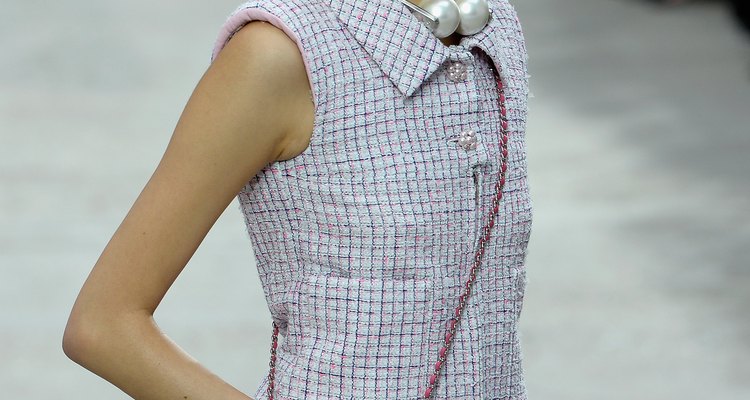 Pascal Le Segretain/Getty Images Entertainment/Getty Images
"Couture" is a word thrown around to describe the pinnacle of fashion -- but when asked to create a couture garment, even the up-and-comers on the fashion reality show "Project Runway" have trouble figuring out exactly what "couture" means. The technical term is "haute couture," a French phrase that literally means "high sewing." It refers to high-end garments that blend together fashion and costume, explains the Metropolitan Museum of Art in New York. "Costume" in this sense refers to the arts of dressmaking and tailoring, says the Metropolitan Museum.
It's in the Details
Couture refers to handmade garments, designed and proportioned specifically for the wearer -- you won't find it mass produced in a department store. Bridal gowns and Academy Award ceremony dresses are often couture designs. Individual designers and top design houses, such as Chanel, produce couture designs for a few high-end clients or runway shows to demonstrate fashion-forward trends. Couture clothing involves detailed, unique construction, intricate design elements and expensive fabrics.
References
Writer Bio
Andrea Cespedes is a professionally trained chef who has focused studies in nutrition. With more than 20 years of experience in the fitness industry, she coaches cycling and running and teaches Pilates and yoga. She is an American Council on Exercise-certified personal trainer, RYT-200 and has degrees from Princeton and Columbia University.
Photo Credits
Pascal Le Segretain/Getty Images Entertainment/Getty Images