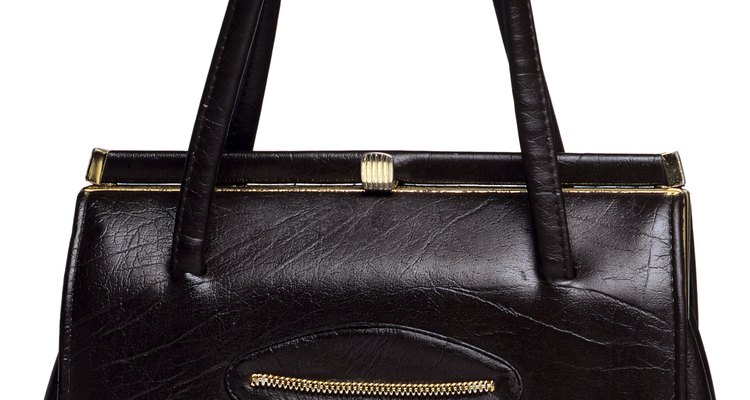 Stockbyte/Stockbyte/Getty Images
To the untrained eye, Chanel and Coach purses appear similar, both are expensive, luxury purses. Each brand prides itself on detail and classic elegance. Across the dozens of purse styles Chanel and Coach produce, subtle, but important differences remain. Close examination of these smaller differences reveals the larger disparities between the two brands.
Exterior Material Quality
While both Chanel and Coach use similar basic materials, such as leather, the quality and origin of the leather used differs. The more expensive Coach purses are made from high-quality Italian leather or haircalf, but never calfskin or lambskin. By contrast, Chanel ensures the structural longevity and luxurious appearance of its purses by using only the highest grade materials, including snakeskin, lambskin and calfskin.
Lining
The difference in purse lining between Chanel and Coach reveals discrepancies between attention to detail and overall quality. For example, Coach lines even its most expensive purses with satin fabric. Chanel, on the other hand, typically uses the exterior material for interior lining. Any of the more expensive Chanel purses use soft calfskin or lambskin for the lining and pocket sleeves.
Price
Perhaps the most obvious difference between Chanel and Coach purses is price. Not surprisingly, the difference in quantity and quality of high-quality material Chanel uses makes its purses significantly more expensive than a similarly-styled Coach bag. As of July 2011, according to the Coach website, the most expensive Coach purse retails for $1,400. Chanel does not list specific purse prices on its website, but even a pre-owned Chanel purse for sale on Bag, Borrow and Steal costs between $2,200 and $4,900.
Accessibility
One of the most significant differences between Chanel and Coach purses is accessibility for purchase. Coach sells its purses in high-end department stores, boutiques, outlets and through its official website. The variety of venues makes purchasing a Coach purse easy and streamlined. By contrast, purchasing a new, authentic Chanel purse almost always requires visiting a Chanel store in person. The Chanel website lists boutique locations by geographic region; but does not provide information regarding price or store inventory. By restricting its purchase points, Chanel maintains control of the consumer experience and reduces -- though they have not eliminated -- counterfeit sales.
References
Writer Bio
Christina Bednarz Schnell began writing full-time in 2010. Her areas of expertise include child development and behavior, medical conditions and pet health. She holds a Bachelor of Arts in international relations.
Photo Credits
Stockbyte/Stockbyte/Getty Images