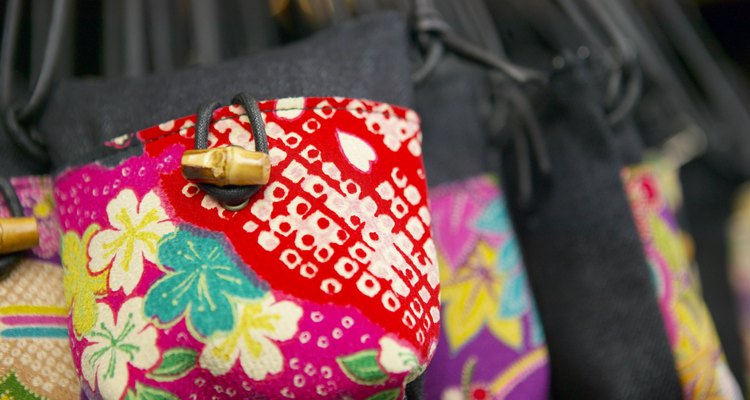 Jupiterimages/Photos.com/Getty Images
Searching for that perfect authentic handbag without paying retail prices can seem like a simple Internet search. However, finding an authentic designer handbag wholesaler will require some effort and scrutiny. With all the counterfeit designer clothing, shoes, handbags and accessories being manufactured, discovering the real deal can seem daunting. With a few steps, you can purchase your authentic handbag and enjoy wholesale prices.
Authentic Handbags: Designer
Research authentic handbag wholesale distributors and suppliers. Find a legitimate source prior to purchasing. For example, certain designers such as Louis Vuitton, have strict guidelines and do not allow anyone to purchase their merchandise wholesale unless they own one of their boutiques. Any wholesaler selling this merchandise is an immediate red flag to you.
Do not purchase any wholesale lists over the Internet. Most of these services are fraudulent. Be wary of anyone asking for payment via money order or any untraceable manner. Most of these services are scams.
Determine if you will be purchasing handbags in quantity for your retail store or business. Most wholesalers and suppliers do not sell one piece at a time and can require a minimum quantity order. You can also request a drop ship service for your customers.
Request authenticity tags and verification papers when ordering. Your purchase must also be accompanied with the original dust cover for your handbag. It is important to note that legitimate Internet wholesalers will offer you their business telephone number and address. You will be able to speak with a customer representative.
Ask the wholesaler or supplier for their money back authenticity guarantee policy. This is very important in order to ensure that you are purchasing authentic merchandise. If they do not offer a policy, do not purchase the handbags. Legitimate sources offer this policy because their merchandise is authentic.
Research the wholesaler with the Better Business Bureau. Authentic handbag wholesaler scams run rampant on the Internet. By contacting the bureau, you will be able to discover any good standing rating or formal complaints issued prior to your purchase.
Research and acquire information about your handbag at your local designer boutique prior to any wholesale purchase. Authentic handbags are known for theirs quality and workmanship. Look for matching thread color and even stitches throughout the bag. Authentic bags do not have skipped stitches. Take note of any signature hardware on the handbag. Designers engrave their logo, not print. Look for the authenticity card. Designers emboss this card with their logo and often place a bar code on the reverse side of the card.
References
Authentic Designer Handbags Wholesale Directory; Audrey L. Colton; 2009
Writer Bio
Mercedes Valladares is the founder of M721Organics and has been an independent designer for over 15 years. Her work experience commenced during college with manufacturers based in New York and Hong Kong. Her education includes LIM College, International Fine Arts College and design certification from the Paris Fashion Institute. She produces eco-crafting videos and writes recycling articles online.
Photo Credits
Jupiterimages/Photos.com/Getty Images