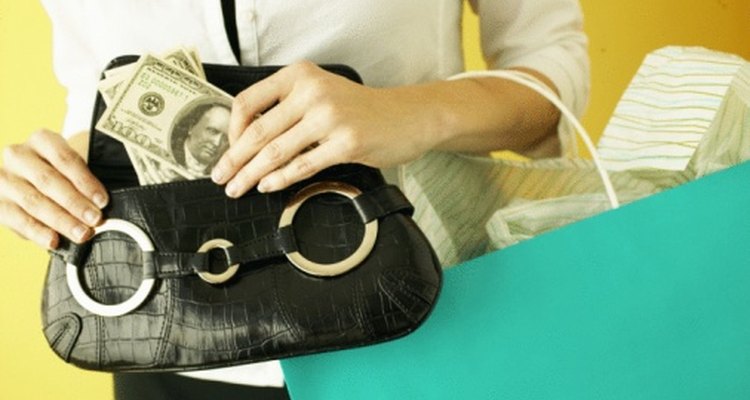 Jupiterimages/Photos.com/Getty Images
Desmo uses the phrase, "Delicate manual skilled labor" to describe its handcrafted Italian bags. Headquartered in Sesto Fiorentino, just outside of Florence, Italy, Desmo handbags are sold in 22 countries. The bags are made from Italian leather and include only Italian accessories. Sara Lin, CEO of Desmo, refers to the style as "inspired by beauty and everything that sparks emotion". Spotting a fake Desmo handbag requires paying attention to details.
Familiarize yourself with Desmo handbags. Peruse fashion magazines and visit the Desmo website.The real Desmo website is in Italian, but can be read in English by changing the language setting.The website provides pictures of the fall/winter and spring/summer line of handbags.
Study the stitching. Use a pair of magnifying glasses to look for inconsistencies in the stitching, especially in pleated areas inside the bag, under the straps or around the buckles. A Desmo bag will have small, even stitches.
Examine the zipper and hardware. The zipper should work easily with the teeth lined up correctly. All hardware is made in Tuscany by experienced artisans. If the hardware is silver, it should all have the same luster and style. The same is true of the golden hardware.
Identify the Desmo label. The Desmo label is a leather patch located inside the bag. It will have evenly sewn stitches around the perimeter. The DESMO logo is at the top and then underneath the logo are the words, MADE IN ITALY.
Identify the exterior Desmo logo. Signs of a real Desmo bag will include the logo on the exterior of the bag. Some bags have a Desmo logo plaque sewn into the right front seam. Other bags have the Desmo logo stamped into the leather.
Examine the leather closely. There should be no discoloration or unevenness to the leather and the leather should not be stiff.
References
Writer Bio
Pauline Gill is a retired teacher with more than 25 years of experience teaching English to high school students. She holds a bachelor's degree in language arts and a Master of Education degree. Gill is also an award-winning fiction author.
Photo Credits
Jupiterimages/Photos.com/Getty Images