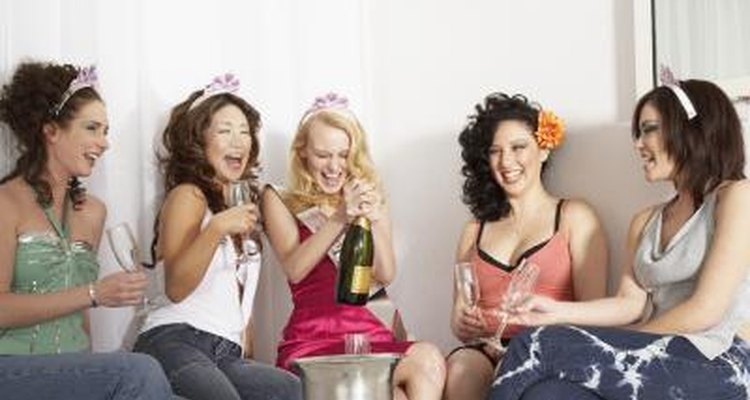 Fuse/Fuse/Getty Images
Being showered with gifts, love and attention is fun for brides of all ages. Before the festivities begin, however, set the tone of the bridal shower with a verse on the invitation that illustrates who the bride is, what type of shower it will be and what type of gifts to purchase. Verses can range from biblical passages to funny quotes and phrases. Choose a verse that will be memorable and set the mood of your bridal shower.
Biblical Verses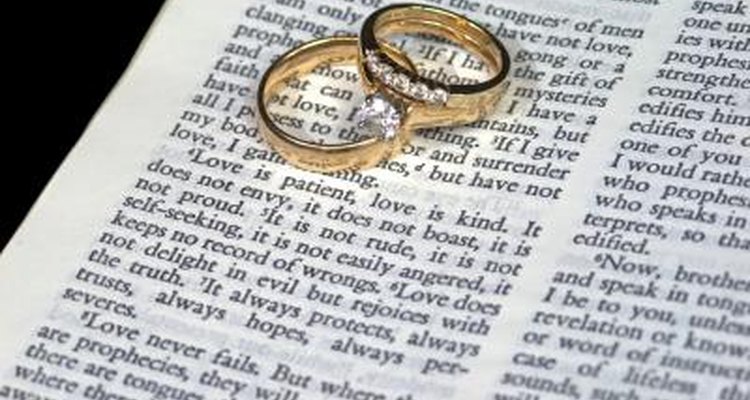 David Schliepp/iStock/Getty Images
If you are hosting a bridal shower for a devoutly religious bride, go with a verse from the Bible, Torah or other religious book. The bride will appreciate your staying in tune with who she is and what she believes.
Examples of religious verses for a bridal shower would include:
"Love is patient, love is kind. It does not envy, it does not boast, it is not proud. It is not rude, it is not self-seeking, it is not easily angered, it keeps no record of wrongs. Love does not delight in evil but rejoices with the truth. It always protects, always trusts, always hopes, always perseveres. Love never fails. . . .And now these three remain: faith, hope and love. But the greatest of these is love," from 1 Corinthians 13:4-13.
Since this is a longer verse, you could shorten to just one to two lines.
Another example of a religiously based verse could be:
"Delight yourself in the Lord, and he will give you the desires of your heart," from Psalm 37:4.
Song Lyrics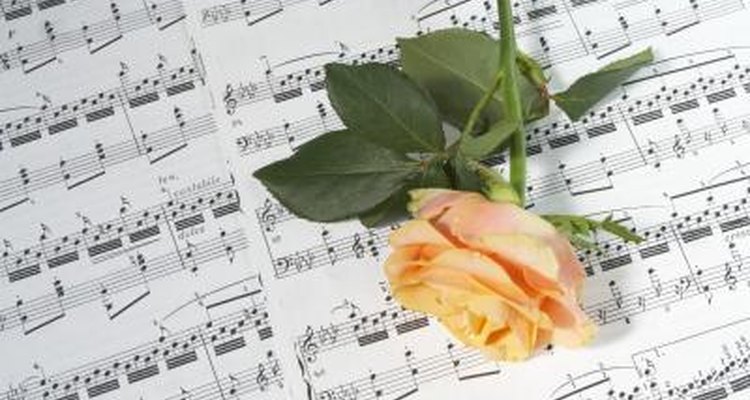 Parfyonova Tatyana/Hemera/Getty Images
Song lyrics are always an excellent way to express a sentiment. Pick a lyric from the bride's favorite performer or band to use as the bridal shower verse.
For example, if the bride is a Bette Midler fan, you could use the song lyric "As long as there's the two of us; We've got the world and all its charms; And when the world is through with us; We've got each other's arms," from her song "Glory of Love."
If the bride is a fan of the Natalie Cole you could employ the lyric "The greatest thing you'll ever learn; Is to love and be loved in return" from her song "Unforgettable."
Quotes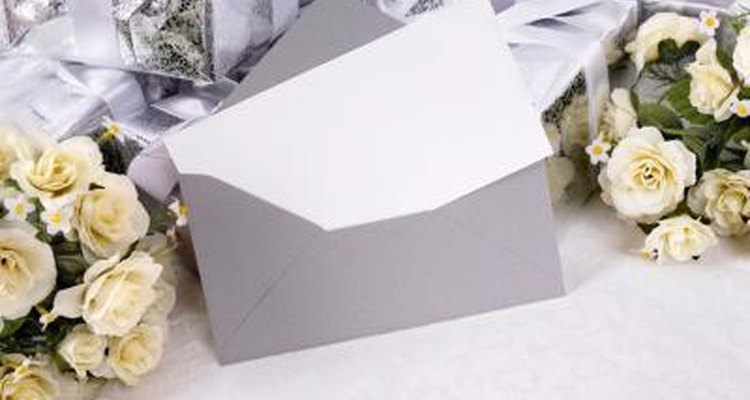 david franklin/iStock/Getty Images
Quotes, whether from a famous author or recent movie, can spice up your bridal shower invitation. If the bride has a favorite movie, poet or political figure, you could find one by them. If not, there are plenty to choose from that will be enjoyed by both bride and guests.
Examples of movie quotes suitable as a bridal shower verse could be "Love is a many-splendored thing," "Love lifts us up where we belong," and "All you need is love!"
Writer Thomas Carlyle once stated "A loving heart is the beginning of all knowledge." Another choice, coming from philosopher Plato, "At the touch of love, everyone becomes a poet."
References
Writer Bio
Raleigh Hansman is a first-year law student at the University of South Dakota. Prior to returning to school, Hansman worked in Los Angeles, Calif. in PR, marketing and event planning. A professional writer for three years, Hansman boasts a diverse portfolio ranging from real estate and business, to entertainment and beauty.
Photo Credits