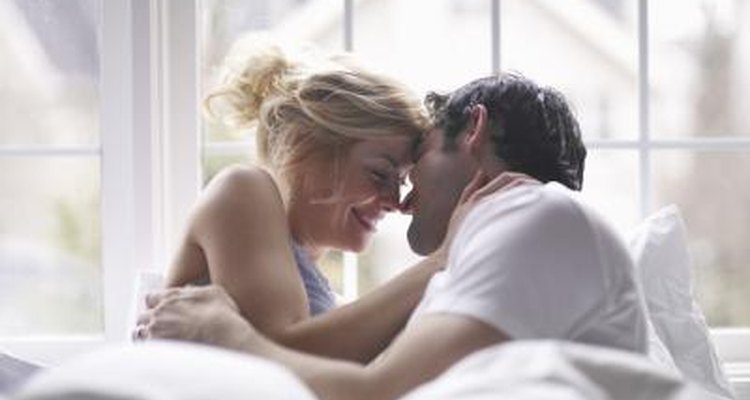 Fuse/Fuse/Getty Images
Your boyfriend has had a long day at work, so surprise him with a thoughtful activity that helps him unwind at home and reflects your love for him. Turn your cell phone off and hire a baby sitter to take care of the children so you focus your attention on pampering your sweetheart.
Savory Treat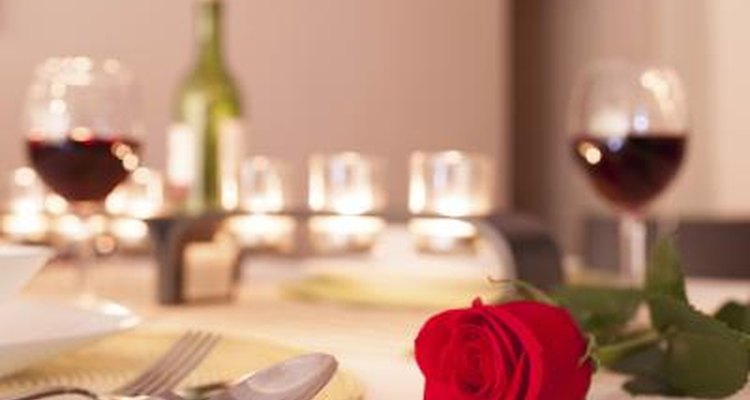 kieferpix/iStock/Getty Images
Most men love food, so surprise your man after a hard day's work by serving his favorite gourmet meal. Instead of eating casually in the living room, serve the meal on the dining table set for two. Place scented candles around the room and play soft instrumental music. Serve him specialty wine that complements the flavor of the dish to help him unwind. If cooking is not your forte, bake your boyfriend a batch of your signature brownies or a cake and serve it with a mug of milk. Blindfold your man and let him guess what you prepared for him before serving him the baked treat in bed, after dinner. Alternatively, purchase the ingredients to his favorite meal and cook it together when he gets back. Cooking for some men is a mode of unwinding, so let your man sip good wine and show off his kitchen prowess.
Romantic Scavenger Hunt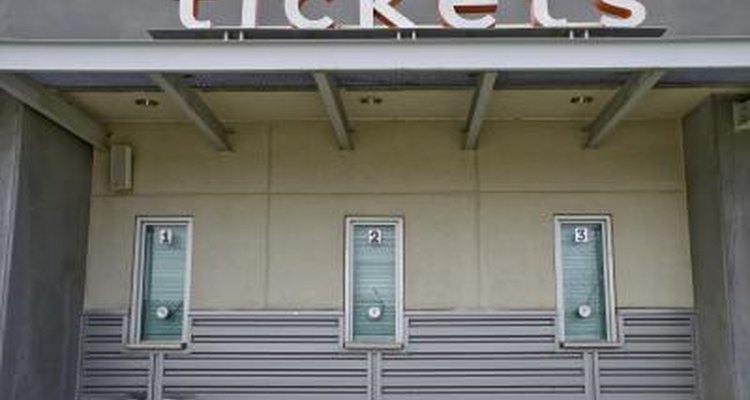 James Williams/iStock/Getty Images
Catch your boyfriend off guard with a romantic scavenger hunt that leads him to the ultimate present. Instead of giving him a present as soon as he gets back from work, add a romantic twist to it so he forgets about his long work day and gets busy trying to solve the mystery. Consider your boyfriend's interests so you get him a gift that will cheer him up. For instance, consider front row tickets to a local sporting event if he's into sports, tickets to a weekend getaway if he's a workaholic or a bottle of wine from the year he was born. Map out the areas in your house where you would want him to search for his surprise. Lead him to the areas using short notes with hints such as "Go to the Place Where We Keep Our Cherished Keepsakes" or "The Spot Upstairs Where We Kissed the First Time."
Time and Attention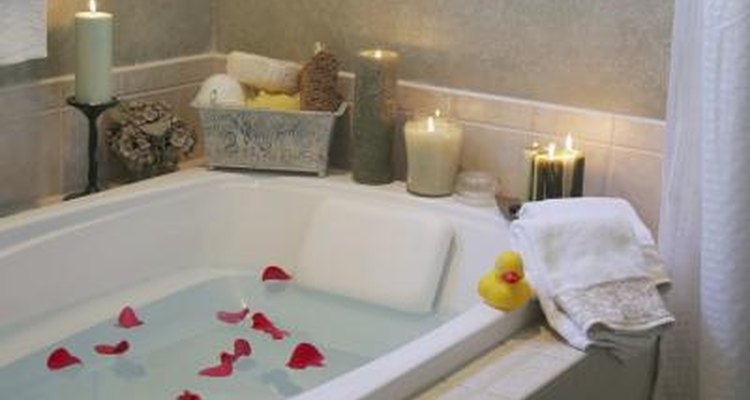 Lisa Turay/iStock/Getty Images
Devote your time and attention to your boyfriend the minute he gets back home from a long work day. Greet him at the door with a kiss and give him a glass of wine to help him unwind. Pour hot water in your tub so you can take a bath together. Sprinkle rose petals in the tub and let them float, or pour relaxing bubble bath and create a rich lather. Keep a tray of snacks such as chocolate-covered strawberries nearby to feed him during the bath. Alternatively, play soft, instrumental music on the stereo as you massage your sweetheart in bed to help him relax.
Movie Date
Mike Watson Images/moodboard/Getty Images
Arrange a movie date for your sweetheart so he forgets the stress at work and gets cozy with you on the couch. Depending on personal preference, watch an old family movie or his favorite classic while munching on popcorn and other snacks. Snuggle up under a blanket, whisper in his ear and hug him endlessly to reiterate your constant presence, even on days he's had a rough work day.
References
Writer Bio
Tanya Khan is a freelance author and consultant, having written numerous articles for various online and print sources. She has a Master of Business Administration in marketing but her passion lies in writing.
Photo Credits