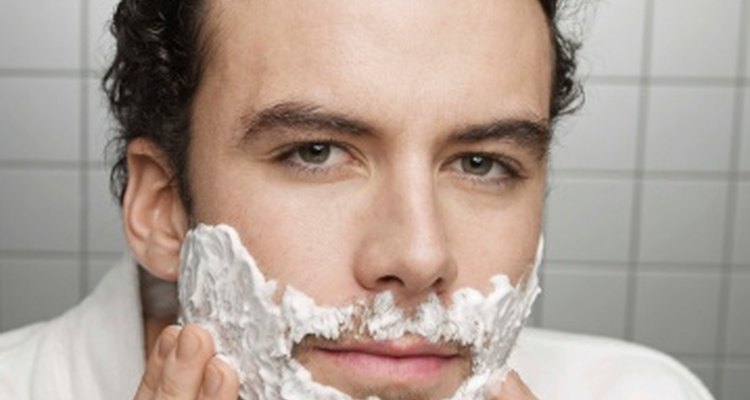 Jupiterimages/Comstock/Getty Images
The Quattro brand razor blade -- manufactured by the Schick company -- contains four metal blades in a disposable cartridge. The Quattro is sold in different colors and also has a version designed for women. The Quattro is designed to be used with shaving cream and operates much like any other disposable razor.
Attach a quattro razor cartridge to the razor's handle. Insert the end of the handle into the receptacle on the cartridge, until it clicks in place.
Wash your face with warm water to remove any dirt and oil. The warm water will also open your skin's pores and soften the hair follicles.
Lather the shaving cream and apply it to your face. Allow it to set for two minutes.
Shave with the Schick Quattro in the direction of the hair growth.
Rinse your face with cold water to remove any remaining lather.
Apply aftershave lotion to soothe sensitive skin.
Rinse your Schick Quattro with hot water to clean any hair and lather from the blades. Store it in its case.
References
Hudson's Guide: All About Shaving
Writer Bio
Kevin Owen has been a professional writer since 2005. He served as an editor for the American Bar Association's "Administrative Law Review." Owen is an employment litigator in the Washington D.C. metropolitan area and practices before various state and federal trial and appellate courts. He earned his Juris Doctor from American University.
Photo Credits
Jupiterimages/Comstock/Getty Images