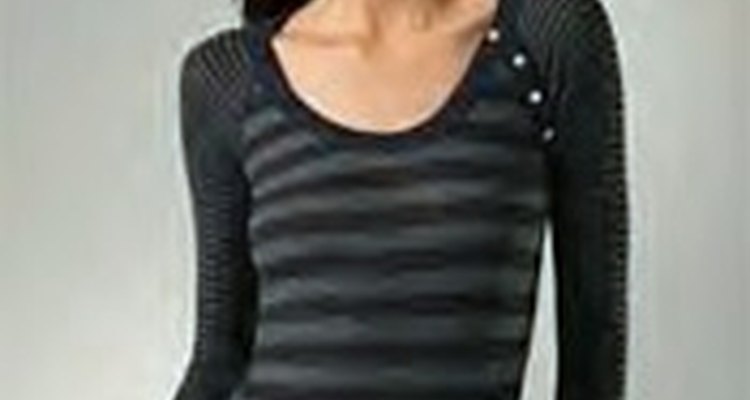 Shirtsnob.com
No matter what the weather outside, a thermal tee can be rocked all year long. The thermal tee is a great staple for any wardrobe because it is inexpensive and never goes out of style. Many people think a thermal tee is just to keep warm. Although a thermal tee does keep you comfy, it can also look trendy and fuel new fashion looks. After reading this article, you will have more ideas on how to wear your thermal tees.
Wear it as basic look. Purchase a plain thermal tee in a fun color and pair it with a matching bag and skinny blue jeans. You'll look amazingly casual and chic.
Layer your thermal tees. You can layer your thermal tees with tank tops in the spring or other tees and long-sleeved shirts in the colder months.
Add your own personality to your look. Visit a craft store and add your own jewels or paint to a thermal tee to make it your own creation.
Cut your thermal tee. Who says that your shirt needs to be long-sleeved? Take a pair of scissors and make it 3/4-quarter length or a short-sleeved tee. This is a great idea for the warmer summer months and you can still look cute.
Play with accessories. If you have a boring thermal tee that you don't feel comfortable cutting or changing, add some fun long beaded necklaces. The basic look of the thermal tee will blend with the outrageous accessories. This is also a good idea if you have trouble spots (a bulging tummy or flabby arms). People won't be looking at your clothes, they'll be memorized by your accessories.