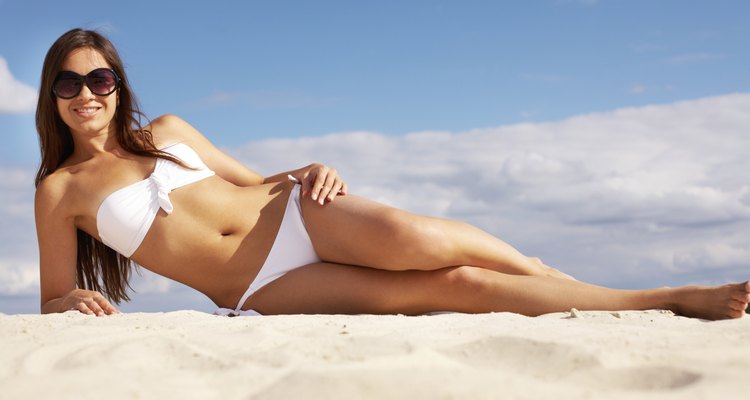 shironosov/iStock/Getty Images
If you want silky smooth skin down there, without a bikini wax, the Schick Quattro for Women Trimstyle is a razor and bikini line trimmer combined into one device. In fact, if you like shaving and showering, the Trimstyle is battery-operated and can work well during your morning body-cleansing routine. You can simply press the power button -- and use the battery-operated device --to groom and sculpt your bikini area into one of three different lengths.
Select the length you'd like to trim your hair. There are three lengths indicated by hatch marks on the trimmer. Slide the comb of the trimmer to the chosen length. If desired, remove the comb entirely for the shortest possible trim.
Press the power button on top of the razor to start the trimmer. Slide the trimmer gently along your skin with the grain of the hair.
Trim the entire area by sliding the trimmer along your skin until you have cut all the hair to the same length.
Press the power button to deactivate the trimmer when you are done.
Rinse the trimmer after using to keep clean. Hold the trimmer under a stream of running water to allow the water to pass through the blades and rinse away any hair or debris.
Lay the razor flat to air dry.
References
Writer Bio
Ava Perez cut her journalism teeth in 2005 while balancing her university studies with a voracious appetite for fashion, music and beauty. Her music reviews, interviews and editorials have been published in numerous magazines worldwide. She specializes in writing beauty, health and fitness-related articles for various websites. Perez holds a Bachelor of Arts in communications from York University.
Photo Credits
shironosov/iStock/Getty Images