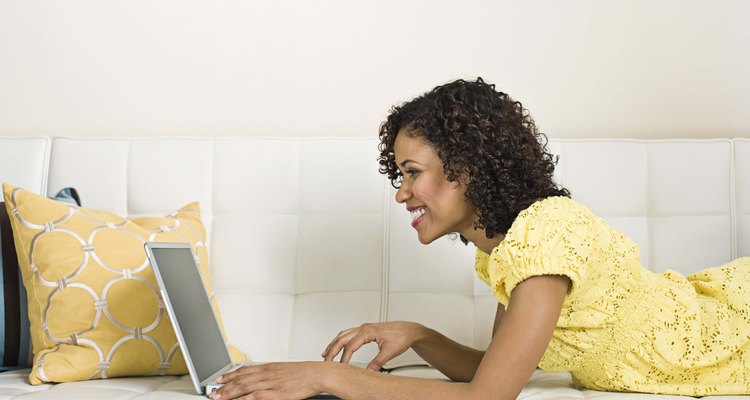 Jupiterimages/Brand X Pictures/Getty Images
Unless you are a seamstress or a cobbler, replacing the zipper on your Ugg boots or shoes is a project that is best outsourced. If you have had the Uggs for less than a year, you can use the one-year warranty to get the zipper replaced for free. If you have had the shoes for more than a year, a trained professional can fix them for far less than you would spend on a new pair of Uggs.
Zipper Breaks in Less Than One Year
Go to Ugg Australia website and click on the "Warranty" link on the far left side of the screen.
Scroll to the bottom of the page and select "Please click here for warranty returns."
Select your situation from the list on the right-hand side of the screen.
Follow the instructions given on the webpage.
Zipper Breaks After One Year
Call your local shoe repair shop to see if they can replace the zipper on your boots. If they are able to do this, bring the shoes to the shop. If they are unable to perform this task, proceed to Step 2.
Visit two websites, Ugg Repair and Ugg Boot Repairs to determine what company you would like to replace your Ugg zippers.
Call the company of your choice and ask how they would like the boots sent. Also ask if they would like the payment to be sent with the boots.
Submit the boots as instructed to ensure that the zipper gets fixed promptly.
Writer Bio
Samantha Herman earned an undergraduate degree in journalism from Northern Arizona University in 2005. Her professional writing career started in 2008, when she accepted an internship at "Willamette Week," a local alternative publication. Upon completing her internship, she became employed as a copywriter for an internet media company. In addition to copywriting, she has written articles for PDX Pipeline and eHow.
Photo Credits
Jupiterimages/Brand X Pictures/Getty Images