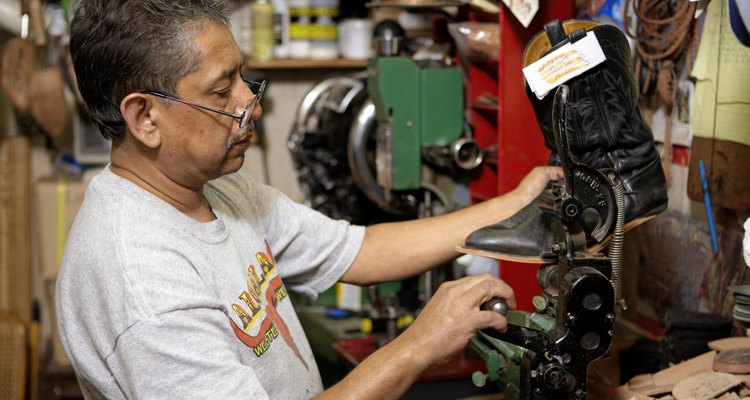 Kraig Scarbinsky/Photodisc/Getty Images
The more you wear your boots, the more likely they are to break at the heel. Though every heel doesn't break, there's always a possibility, so learning how to fix your boot heel can really come in handy. Repairing yours isn't too tough to do once you know how.
Ensure that your boot heel is dry and clean.
Apply a bit of shoe adhesive to a test surface before adhering any glue to your boots.
Apply shoe glue all around the rim of the broken part of your heel.
Attach your heel to your boot and gently press down.
Allow at least 24 hours to dry. Drying times can vary depending on the material you use and the temperature of the area in which you store your boots. To be safest, wait about 72 hours before wearing your boots.
References
Writer Bio
Pamela Simmons has been writing professionally since 2009. Her articles on fashion, beauty and other topics have appeared on Denim Therapy and other websites. Simmons serves as an editor and public relations manager for CHIC.TV. She holds a Bachelor of Science in international affairs from Georgia Tech and a Master of Business Administration from Mercer University.
Photo Credits
Kraig Scarbinsky/Photodisc/Getty Images