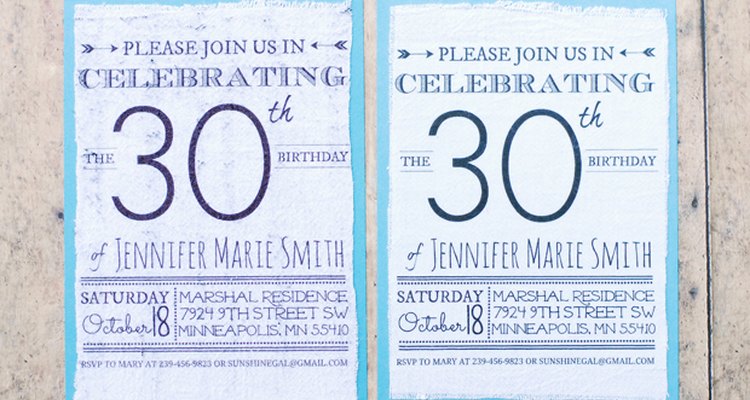 In today's digital age, online or paperless invitations are becoming more and more popular, especially for more informal celebrations like birthday parties and baby showers. But I love getting invitations and announcements! I currently have wedding invitations, birth announcements and graduation announcements on my fridge. It is so fun to open them when they arrive to find out what the occasion is, check out any photos that are included and anticipate joining the celebrations. Another thing that I enjoy, is looking at how the invitation or announcement was designed. The one that I received from my sister yesterday, includes some decorative stitching she did with her sewing machine. Another one on my fridge has an organza ribbon. The options are endless. Today I am going to share with you a way to include fabric for a unique look that will really stand out!
The first option is to print directly on the fabric like I did with the invitation above. My printer left streaks and spots of black ink on the fabric giving the invitation a vintage look that I love.
Start by designing your invitation. This is really easy using free online photo editing software such as Ribbet, which is what I used. Choose a "Blank Canvas" in the size you want the printable to be. Then, add your text using various fonts, stickers and images. Be sure to leave a small, blank border around the edges. I created a 5 x 7 inch birthday party invitation for this tutorial. If you would like to use it as a template for creating your own invitation, you can download it here: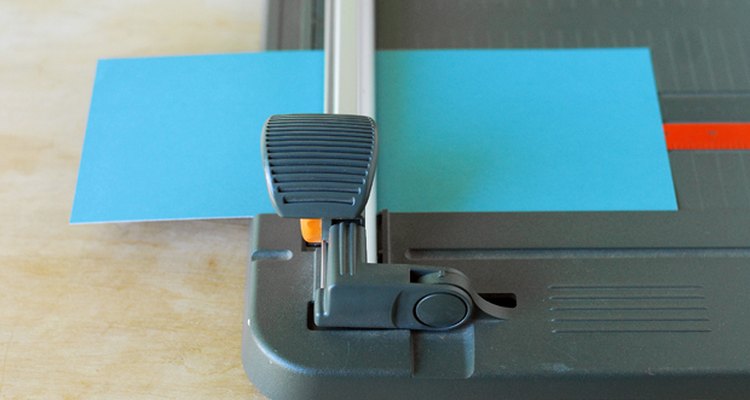 Next, cut heavy card stock into 5 x 7 inch rectangles.
For the fabric, I would suggest using thin, cotton material that you have prewashed. Mine was more like the cotton fabric of a flour sack towel than a t-shirt. Cut the fabric into rectangles that are slightly smaller than 5 x 7 inches.
First, before I get to the instructions, I want to warn you that this might not work in every printer and every printer will have different results. If you are concerned about using your printer in this way, move to the iron-on transfer method below.
To print directly onto the fabric, use spray adhesive to attach the fabric to the card stock. Spray the adhesive on the back of the fabric and then center it on the card before smoothing it out.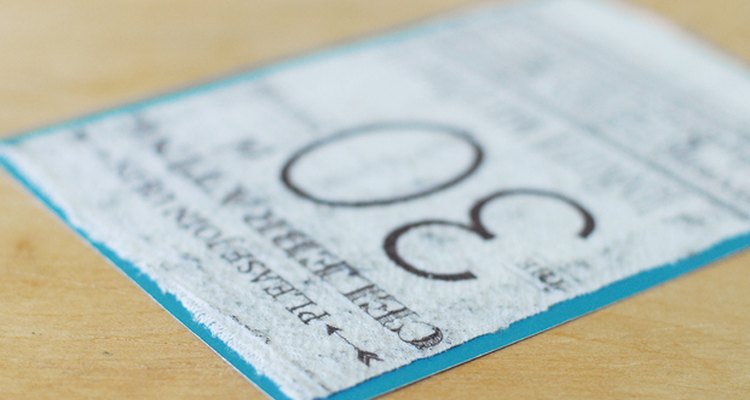 Allow the adhesive to dry and then put one piece fabric covered card stock into your printer's paper tray. Or if your printer has a feeder available, use that instead of the paper tray for better results. Print directly onto it in the same way you would a piece of card stock choosing the correct paper size setting. It works better to do one sheet at a time.
Another option is to print the invitations on iron-on transfer paper, iron the invitations onto the pieces of fabric and then use the spray adhesive to attach them to the card stock. For printing instructions and ironing instructions, follow the directions on the iron-on transfer package, since they vary by brand.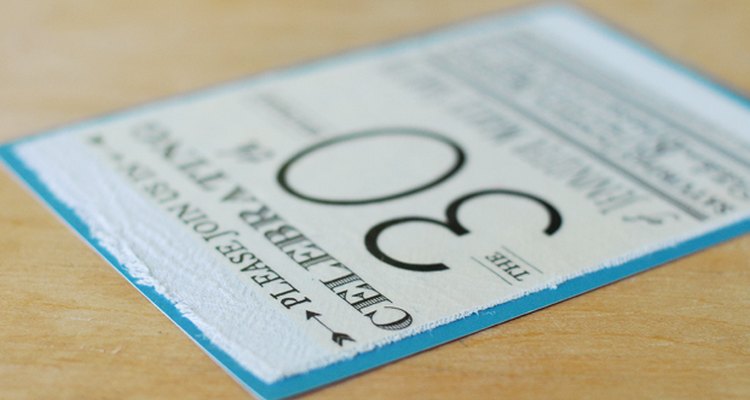 Use the spray adhesive to attach the invitation to the card stock. To get a more rustic look, pull some of the threads loose along the outside of the invitation.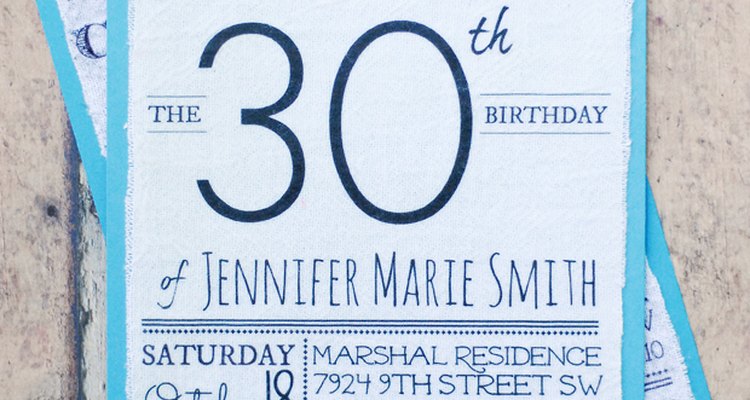 I really like how both of the fabric invitations turned out and don't think I can pick a favorite! Since this process is labor intensive, I would suggest using this method for the times when you are sending a small number of invitations or announcements.
Photo Credits: Tonia Larson
Writer Bio
Since 2011, Tonia Larson has been the craft and food writer at TheGunnySack.com. Her work has been featured in "Seventeen" magazine and "Fox New" magazine. With her mom as her mentor, she wants to inspire others through her recipes and crafts.