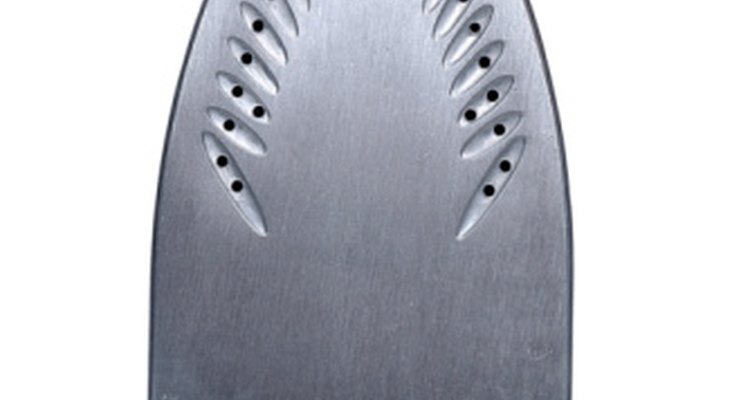 Ablestock.com/AbleStock.com/Getty Images
Iron-on transfers are special printed sheets that can be used for making custom clothes. When the iron-on sheet is ironed onto a T-shirt or other garment, the graphic from the iron-on is transferred to the shirt. This makes creating custom baby clothes, skirts, T-shirts or children's costumes at home very easy, as only a printer and iron-on transfer sheets are required. Iron-on prints can become worn over time and degrade in quality. To preserve the print, wash infrequently.
Pre-wash the garment in cold water without detergent. Let it dry completely before applying the iron-on transfer.
Iron the transfer onto the garment.
Let the iron-on cool completely before washing it. Wait at least an hour.
Turn the garment inside out. Wash on a cold and gentle cycle without detergent. Wash the garment alone.
Remove the garment and hang it to dry immediately after the wash cycle finishes.
Always wash the garment inside out in a cold, gentle wash and hang dry. Never dry the garment in the dryer. Do not use detergent to wash the garment for the first couple washes.
References
Writer Bio
Erick Kristian began writing professionally in 2008. He has a strong background in business and extensive experience writing fiction and articles related to spirituality and self improvement which are published on growingeveryday.com. Kristian has written several screenplays, produced numerous films, published books and written numerous articles on a variety of subjects. He holds a Bachelor of Business Administration from Schulich School of Business.
Photo Credits
Ablestock.com/AbleStock.com/Getty Images