Whether you are planning a birthday party or simply a backyard barbecue, there is no event that isn't just a little more fun with a bit of confetti! Confetti is incredibly easy to make and it is very budget friendly. Once you've made your confetti, try your hand at some other fun DIY's including confetti filled balloons and homemade party poppers!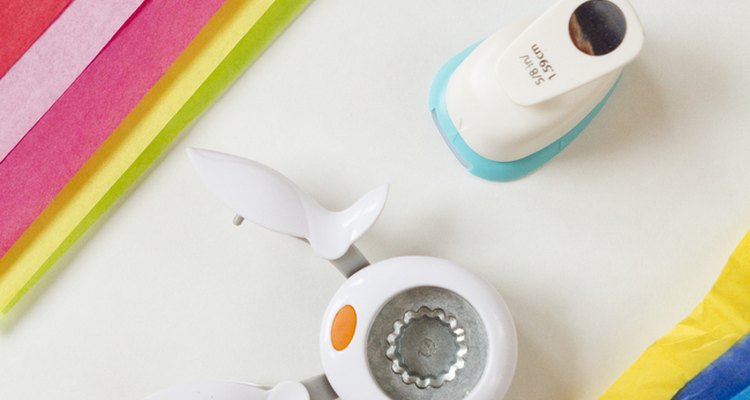 Crinkle Cut Confetti
To make larger confetti, use a squeeze hole puncher. These hole punchers come in a variety of shapes and sizes. The squeeze hole puncher takes a lot of the work out of your hands, meaning you will not get tired as quickly as you would using a regular hole puncher. To create your confetti, simply insert one sheet of paper into the hole puncher and squeeze the handles. If you are using crepe paper, this style of hole puncher works best.
Round Confetti
To create traditional, round confetti use a punch circle. These come in a variety of sizes and are very easy to use. The punch circle works much better with thicker paper rather than crepe paper. With this hole punch you can stack 2-3 sheets to create more circles at once.
Put Your Confetti to Use!
Finished confetti makes a perfect addition to DIY projects and parties. Make sure to mix up the colors and find someone else to clean up the mess after your confetti explosion!
How to Make Party Poppers That Pop
Put your homemade confetti to good use by making simple party poppers. Click here to get the full tutorial.
How to Make Confetti-Filled Balloons
Make confetti-filled balloons and string them together to create a banner for a fun twist on the garland trend. Get the step-by-step instructions by clicking here.
Writer Bio
Gillian Ellis is a wedding lifestyle blogger, photographer and stylist. Gillian's work has appeared in many National publications including "Style Me Pretty," "The Everygirl," "Best Friends for Frosting" and "Southern Weddings Magazine." Based in Charleston, SC, she shares DIY projects and wedding inspiration on her blog Coastal Bride.