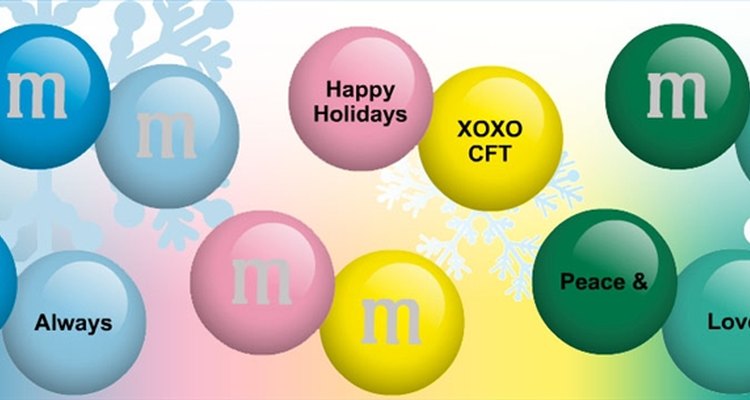 http://www.celebrityfavoritethings.com/itemImgs/92.jpg
I don't know anyone who doesn't love M&M's. I never realized you can actually have your M&M's personalized until I read the side of a 3 pound bag of M&M's I received as one of my gifts from my mom this past Christmas. You can even upload a photo along with a message on the other side of the M&M candy. M&M's makes a great gifts, all year round. For birthday's, you can put the person's face on one side of the M&M's and on the other side you can write a birthday message. Another great idea is to have your business' logo and slogan on M&M's to promote your company during special events or to give to current or potential clients as complimentary gifts. This is a unique treat that will make people smile as soon as they receive it. You can choose from a variety of color blends and packaging. It will costs you around $16.99 + shipping for a custom print 7oz. bag, but they do have package deals which will save you a little if you buy more. If you ever have a hard time picking party favors or special treats for special events, here is how to Create Personalized M&M's...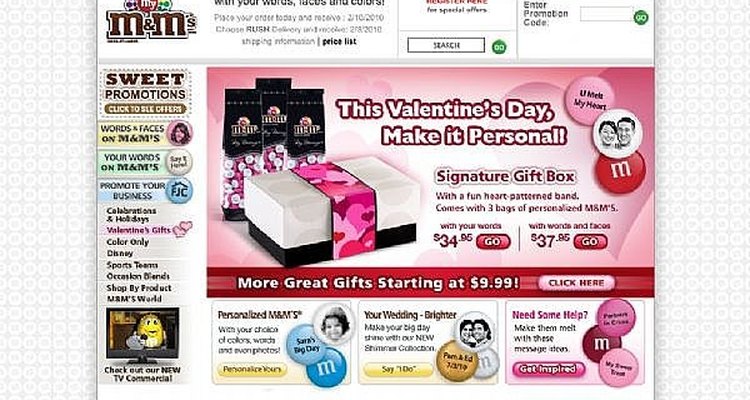 The site to personalize your M&M's is not the same as the main M&M's website, so get started by visiting: http://www.mymms.com/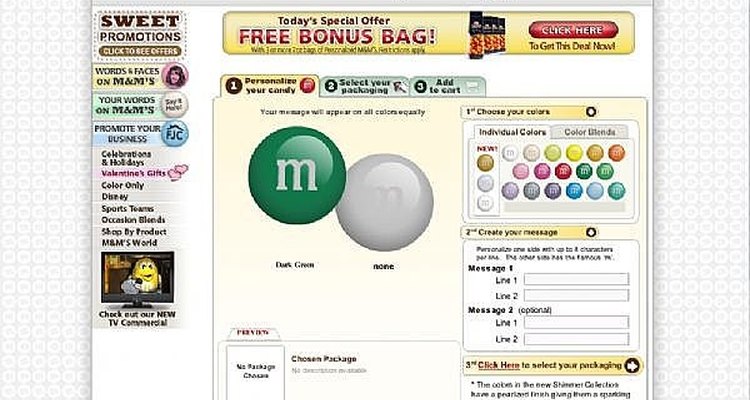 The first thing to do to get your personalized M&M's created is pick your candy colors. You can choose up 2 colors of your choice for custom print orders and up to 3 colors for face prints and business orders. They also have a new "Shimmer Collection" that have a pearlized finish that give the M&M's a sparkling look. The non-printable colors are black, brown, blue, red, and teal.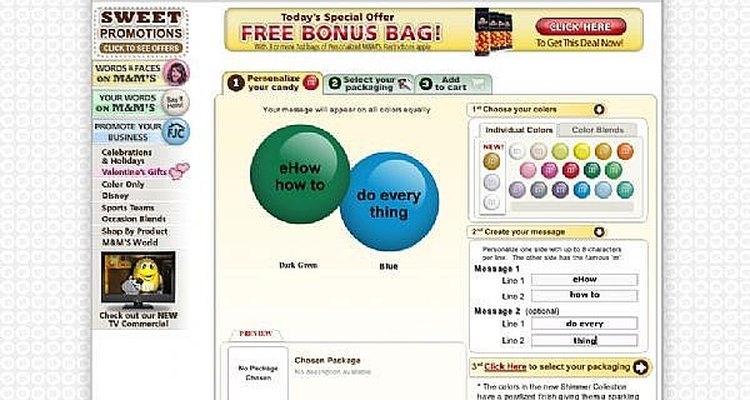 Next you will create your message. You can personalize your M&M's with 2 different messages, with 2 lines on each side of the M&M and with up to 8 characters per line. For face prints, you will need to upload a clear photo and have the choice of 3 different messages with 2 lines and 8 characters. Depending on the occasion, use your creativity when deciding on a message that pertains to the person or event where you will be giving your personalized M&M gifts.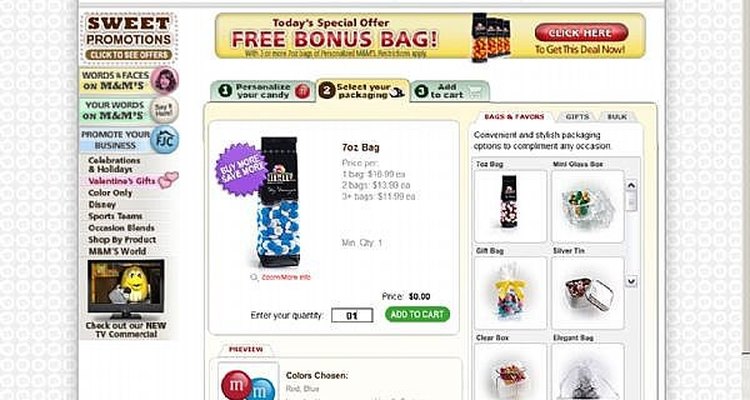 Choose your packaging. You can pick from bags & favor packages, gifts sets such as mugs and dispensers, or bulk boxes if you plan on repackaging the M&M's yourself. The fancier your package, the more it will cost you.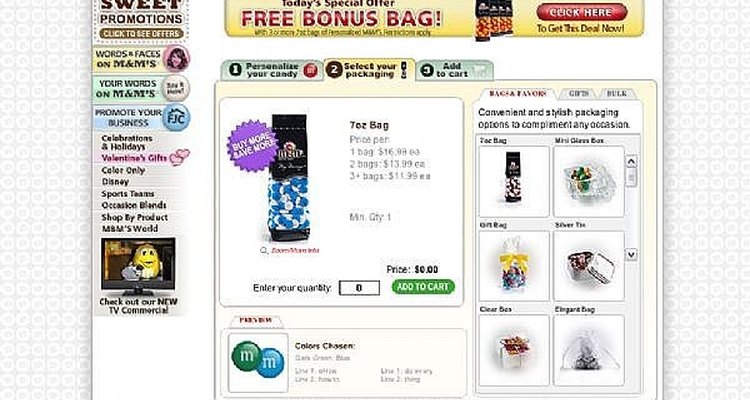 To finish up your order, select the quantity and click "Add to Cart" button, and confirm payment method. That's it! You have created personalized M&M's.
Resources
Tips
Make sure you click on the "Do's & Don'ts" section to get some tips on how to properly personalize your M&M's.
Click on the "Creative Ideas" section to see examples that may add to your creativity.
There is also a "Photo Tips" section with tips on how to get the best quality with your photo print M&M's.
Photo Credits
http://www.celebrityfavoritethings.com/itemImgs/92.jpg