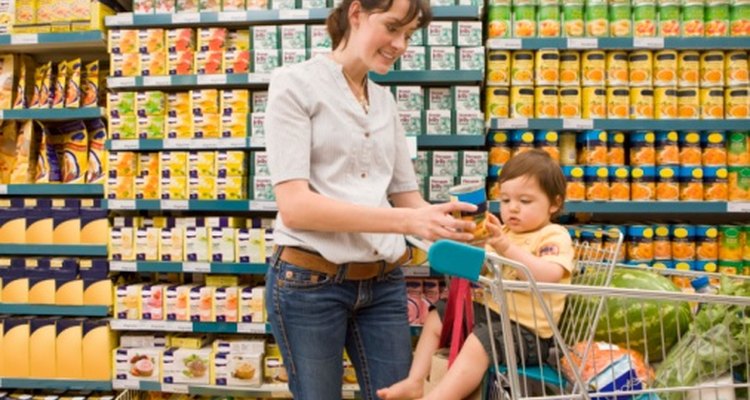 Jupiterimages/Polka Dot/Getty Images
In today's busy world, it's harder than ever for families to get together to catch up. In fact, coordinating schedules for everyone to spend quality time with one another can challenge even the most flexible personalities. Therefore, the best approach is to plan a retreat far enough in advance so everyone has time to block off the time on their calendars. In addition, choose a location that offers something for family members of all ages and interests so everyone has a great time.
Get Back to Nature
Camping offers a wonderful opportunity for families to spend time together without a lot of distractions. Book several campsites together, pitch some tents and gather around the campfire. Or, for those who aren't the rustic type, choose a campground with more modern conveniences: cabins, yurts, lodges and even glamping accommodations. Most campgrounds offer such activities as hiking, fishing, boating and swimming to keep campers entertained.
Head to the Beach
Everyone loves playing in the sun, sand and surf, so book a trip to a favorite beach destination. For a more intimate retreat, instead of booking hotel rooms, search for a beach house or two where the family can hang out together. Days can revolve around building sand castles, working on tans and splashing in the waves as family members catch up with each other. In the evenings, grill for dinner and then roast some marshmallows over a fire pit.
Escape to the Mountains
Enjoy panoramic views and quality time alone at a quiet retreat in the mountains. During the winter, snuggle down in a large house outfitted with a wood-burning fireplace and hot tub. Enjoy cold-weather activities like snow skiing, ice skating and snow tubing. Or, in the summer, find a rental home located near hiking trails, boating and horseback riding. After a day of fun outdoors, relax on the porch or deck and catch up under the stars.
No matter what type of family retreat you plan, keep in mind that the location and activities should appeal to all ages and interests. It won't be fun for everyone if there are limits to who can or wants to participate in the various entertainment and outings. However, don't underestimate time spent just hanging out and talking. Creating lasting memories doesn't have to involve an itinerary filled with one activity after the next. Above all, remember that a family retreat is an opportunity to bring everyone together so they can spend quality time with each other.
References
Writer Bio
For nearly 20 years, Karon has covered lifestyle, travel and family for print and online publications. In addition, raising her own children has provided firsthand experience that adds valuable insight to these topics. When not working, Karon and her family enjoy getting outside and enjoying the North Georgia Mountains where they live. Follow Karon on Twitter and Instagram at @karonwarren.
Photo Credits
Jupiterimages/Polka Dot/Getty Images