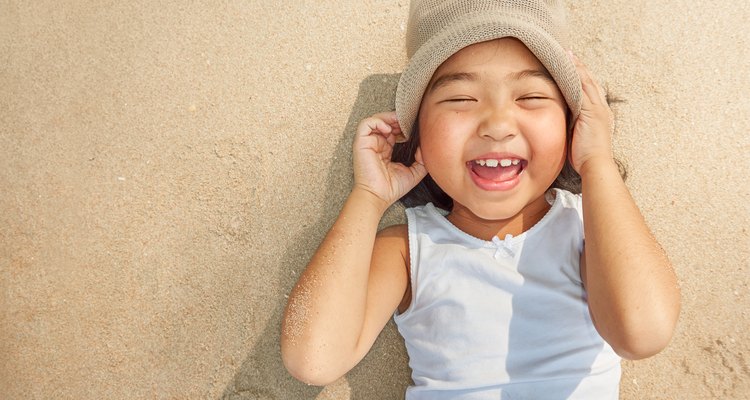 ori-artiste/iStock/GettyImages
Celebrate Family With These 5 Unique Family Reunion Ideas
Rock your next family reunion with extraordinary style at destinations set to satisfy, soothe and make scrapbook-worthy memories. Bridge the generation gap at places where rest and relaxation are just as easy to come by as recreation and rambunctious activities for the young and young at heart. These five destinations across the country come with built-in entertainment value, and you can customize the experience to fit a broad range of budgets.
1. Group Glamping: Northern California Coast
It's camping. It's glamour. Combined, it's glamping, a sophisticated way to revel in nature and still have the comforts of home. For a family-size get-together on the west coast, California's rugged coastline and natural beauty are ideal for exploring, lounging and making memories.
At Costanoa Lodge (2001 Rossi Rd., Pescadero, CA), an hour's drive south of San Francisco International Airport, beautifully appointed bungalow-style tents, cabins with big windows and plump beds, and rooms in the lodge with a view to the ocean accommodate even the most skeptical "campers" in your group. Tent and RV campsites on the grounds cater to the ones who prefer a more traditional camping style. Picnic areas with grilling stations and large indoor meeting rooms are perfect for getting the whole gang together, with or without a catered meal. The Lodge staff can put together a fun scavenger hunt for your group, organize horseback riding and kayaking, or you can simply slip away to the spa for a relaxing treatment and massage.
2. Beaches and Mansions: A Rhode Island Getaway
High on the cliffs of Newport, Rhode Island, opulent mansions were once the summertime gathering place for families of the rich and famous. You don't need to be either to enjoy the same sunny beaches and considerably more playful atmosphere for a family reunion an hour and a half drive from Boston Logan Airport.
Minutes from the more pricey, touristy downtown area, Newport Beach Hotel & Suites (1 Wave Ave., Middletown, RI) is perched on the sandy shore of Easton Bay. One and two bedrooms accommodations, some with kitchens and living rooms that have sleeper sofas, make the right combination to house your collection of relatives. The fresh air aficionados can spend hours playing on the beach, relaxing on the roof deck, or renting a bike to explore the Rhode Island coast. An indoor swimming pool and hot tub, family-friendly entertainment centers with movies and games, and a luxury day spa for the grown-ups appeal to ones who would rather kick back in comfort. And then there are those mansions. They're open for tours which will fascinate the luxury lovers and history buffs in your group.
3. The Spice of Life: Santa Fe, New Mexico
From spectacular sunrises and sunsets to world-famous southwestern cuisine, Santa Fe is the go-to destination when you want to please your peeps with adventure and awesome excuses to enjoy restful siestas. Fly in, take the New Mexico Rail Runner Express train from Albuquerque, or drive in through some of America's most spectacular desert scenery.
While luxury accommodations are plentiful, the budget-friendly Sage Inn & Suites (725 Cerrillos Rd., Santa Fe, NM) will put you in the heart of Santa Fe in comfortable style. Ask for group rates and reserve a meeting room for a reception or meal. The El Rey Inn (1862 Cerrillos Rd., Santa Fe, NM) welcomes groups with old-fashioned hospitality at affordable rate, five acres of gardens, an outdoor pool, and a lodge for hanging out together. A favorite destination for foodies, you can sample a variety on the Santa Fe School of Cooking's restaurant walking tour (125 N. Guadalupe St., Santa Fe, NM), or organize an outing of culinary discover for your entire group with the knowledgeable, entertaining leader of Food Tour New Mexico (3 Cll De Carlotta, Santa Fe, NM). Don't miss the art galleries, shopping and historical sites, but if you want to give the kids a thrill, critter feeding time at the Harrell House Bug Museum (552 N. Guadalupe St., Santa Fe, NM) is a must.
4. Happy in the Heartland: Mall of America, Oh My!
Yes, it's the largest shopping center in North America. But the Mall of America (60 E. Broadway, Bloomington, MN) is also home to the Nickelodeon Universe indoor theme park, SEA Life Minnesota Aquarium, an expansive adventure golf course, rope climbing and zip line courses, and dozens of entertaining activities for every age group in your family. Ranked in the top five of airports in the country for affordable flight prices, the Minneapolis-St. Paul International Airport is the gateway to family reunion fun.
No matter where you stay near the Mall, your entertainment is clearly covered. So are your dining options. With 50 restaurants and cafes at the mall, and more nearby, even the folks in your group with picky appetites can find satisfaction. Lodgings near the Mall range from decidedly luxurious to wallet-friendly, and most offer group rates with discount packages and coupons for Mall activities, plus free transportation to and from the shopping and airport.
5. Up the Chattahoochee: The Atlanta Connection
Sandy Springs, Georgia, is barely outside the border of DeKalb County which is known as the Family Reunion Capital of the South. But what Sandy Springs has is the number one spot on the list of most customer-friendly small businesses and communities in America. And it's got the Chattahoochee River for its playground. Close enough to Atlanta's Hartsfield-Jackson International Airport and the Peachtree train station that you can get there in under an hour on the MARTA Red Line, the town is easily accessible for family member coming in from all over the country.
The classic array of chain-style hotels in town offer comfortable rooms and suites at affordable prices, and most offer attractive group pricing deals. Rent the pavilion at Morgan Falls Overlook Park (200 Morgan Falls Rd., Sandy Springs, GA) for an outdoor gathering, or book a reception room, veranda and the entertainment lawn at Heritage Hall to party in a park setting. Kids, teens and adults will get a kick out of paddleboarding on the Chattahoochee, and there are miles of trails to walk, bike or hike in the Chattahoochee National Recreation Area (1978 Island Ford Pkwy., Sandy Springs, GA). You'll even be able to hold that time-honored family reunion golf challenge tournament when you sign up for tee time at Steel Canyon Golf Club.
References
Writer Bio
Denise Schoonhoven has worked in the fields of acoustics, biomedical products, electric cable heating and marketing communications. She studied at Newbold College and Middlesex Polytechnic in the UK, and Walla Walla University. A writer since 2008, Schoonhoven is a seasoned business traveler, solo tourist, gardener and home renovator.