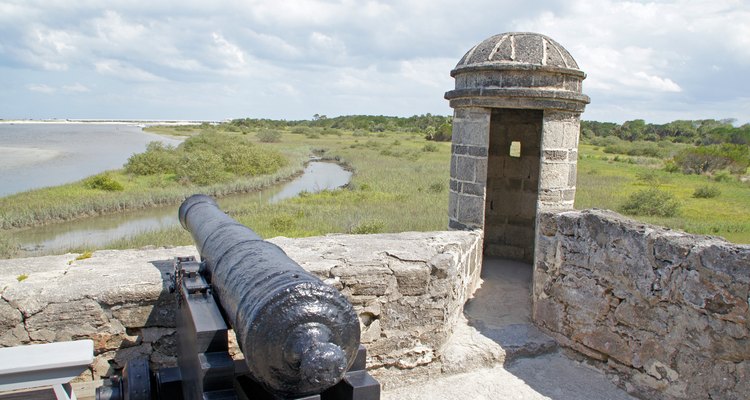 Five Budget-Friendly Activities Your Family Will Love
St. Augustine, FL is the oldest city in the United States, strongly influenced by the early Spanish empire. The city is located on the eastern coast of Florida and offers a mild climate all year, making it perfect for a family visit at any time. With tons of beaches, as well as historical sites and parks, there's a lot of fun to have with your kids at no expense at all.
Fort Matanzas National Monument
Fort Matanzas National Monument (8635 A1A S, St. Augustine, FL) is a Spanish fort from 1740, designated a National Monument by the U.S. government in 1924. It was never the site of battles, but the fort was built to protect Florida against the invading British. It's free to visit, and visitors arrive on a 36-passenger ferryboat. The ferry is also free, but each person, regardless of age, is required to have a boarding pass. You'll need to get them in advance from Fort Matanzas. When you arrive, check out the daily activities, which include nature programs, bird walks and reenactments.
Project SWING Playground
Project SWING Playground (10 W. Castillo Dr., St. Augustine, FL) is one of the city's most popular play areas. Built in 1997, the 23,000-square-foot playground includes tubes, towers, a fort, a space shuttle and a lighthouse, as well as a picnic area. There's a separate space for toddlers with a sandbox and play trolley, so kids of every age will be entertained. It's free, open all year and perfect in any season since the St. Augustine weather is typically nice.
St. Augustine Beach
No trip to Florida would be complete without some time on the sand. Grab the shovels, buckets and beach towels and head with the family to St. Augustine Beach (1200 Route A1A S, St. Augustine, FL), a seven-mile-long strip of the Atlantic coast. There are lifeguards on duty and concessions for sale, so you can relax and soak up the sun. If you have a lot of gear, buy a pass for $8 that allows you to drive on the beach—convenient for large families or those with rowdy kids. The temperature rarely drops below 70 degrees F, which means it's a great destination all year.
St. George Street
Explore St. Augustine's main thoroughfare, St. George Street, a downtown walking street full of restaurants and shops. It's a great way to see the Spanish history of the city—each house and building unique. Your kids will enjoy looking in the various stores and maybe coming out with a souvenir, and you can all pick a spot to grab lunch. Look for a place with outdoor seating so you can enjoy the amazing weather.
St. Augustine Lighthouse
The St. Augustine Lighthouse (81 Lighthouse Ave., St. Augustine, FL) was built in 1874 and is currently active. There's an entry fee to the lighthouse's maritime museum, but children under 44 inches tall receive free admission, so it's a great spot for your young ones. Kids can participate in the "Tiny Clues Interactive Archaeology Activity" or climb to the top to see the 360-degree views. You can find discounted tickets and coupons on the Lighthouse's official website, so even if it's not completely free, you won't spend a ton. Plus, that family photo you can snap at the top will be worth it.