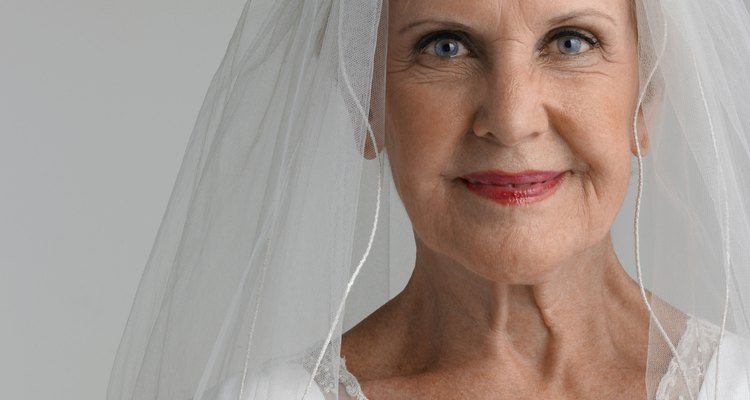 Christopher Robbins/Photodisc/Getty Images
Age isn't important when it comes to matters of the heart, and the same can be said for weddings. It doesn't matter how old you are -- you can have the wedding of your dreams, whether you are over 50 and a first-time bride or you've been married before.
Etiquette for Mature Couples
Wedding etiquette rules are not much different for older brides, according to Martha Stewart, but there are a few things a mature couple should do a bit differently than a young couple. Go ahead and wear an elaborate gown, have attendants and a six-layer cake, but don't put your parents' names on the invitations -- you are probably hosting your own wedding and should word the invitations accordingly. Your probably don't want to wear a blusher -- that half-veil that covers part of your face -- if you've been married before, as they are traditionally worn only by first-time brides. Focus on age-appropriate attire that will make you look sophisticated, not silly. Finally, listen to your groom and make sure his wishes are considered. And speaking of opinions, you may get a little more input than you bargained for from family and friends, but it's your wedding, your future and your life -- so be gracious, caring and do what you want to do.
References
Photo Credits
Christopher Robbins/Photodisc/Getty Images