Marc Debnam/Digital Vision/Getty Images
Every wedding is different, just as every couple is different, and although mother of the groom toasts aren't the standard, the groom's mother may be asked to say a few words at the reception. Nerves may creep up or you may be overwhelmed, however staying on topic and speaking from the heart can make for the perfect speech.
Find Good Quotes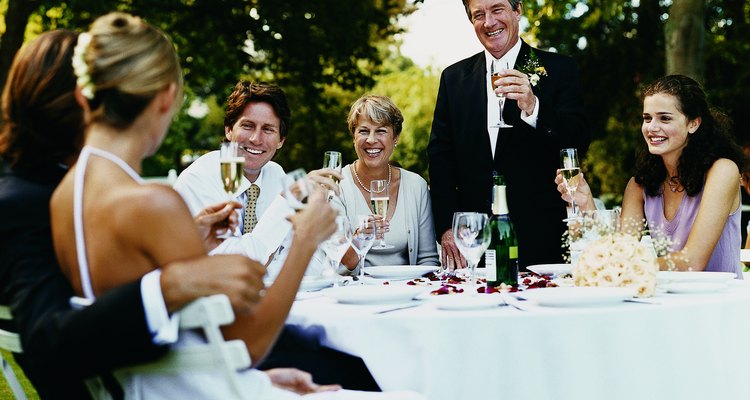 Digital Vision./Photodisc/Getty Images
If words are not your forte but you want to say something meaningful and memorable, use classic quotes in your speech. There are many quotes about children finding happiness, mothers and sons and marriage that can aid you in writing the perfect toast. If you have a favorite love quote or are a fan of a favorite line from a poem, use it in your speech. Sometimes quoting a famous line is a great way to convey thoughts and emotion.
Tell a Funny Story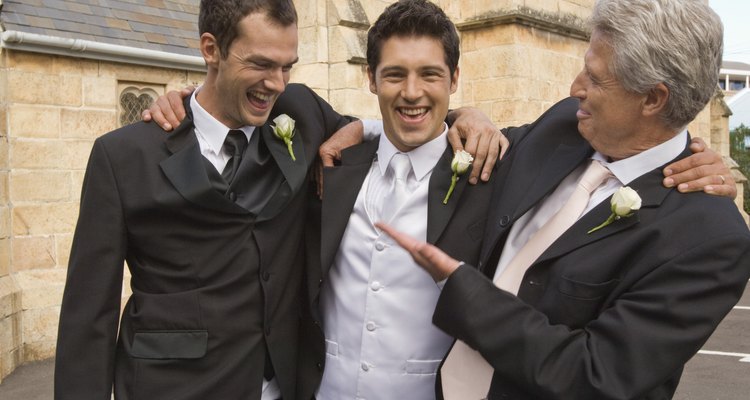 Jupiterimages/Pixland/Getty Images
Give your speech a bit of character by adding a personal and funny story about your son. Something funny that not everyone knows about yet can break the ice for you, calm nerves and gain the guests' attention. If your son was the class clown, share a childhood story. Additionally, if he was always a romantic, share a sweet moment from his childhood; this will give insight into who he is to you and make for an entertaining speech.
Welcome His New Life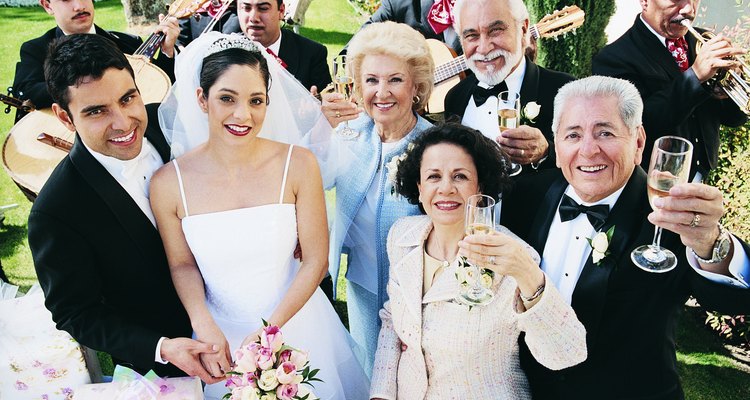 Digital Vision./Photodisc/Getty Images
This day is all about your son and his new bride, so why not toast to their new life and their happiness together? Welcome her family to yours in the speech and touch on the moment you knew your son was ready to pop the question. This will delight the bride and her side of the family and set the tone for an open and fun wedding reception.
Offer Some Words of Wisdom
Showing support for your son's marriage and the new adventure he is about to embark on can be done through offering sage pieces of advice in your speech. Use personal advice from your marriage or little advice on love. Ask older grandparents for their key to success or offer a funny tidbit. Whether the advice is heartfelt or humorous, it will leave a lasting impression on your newlywed son and his bride.
References
Writer Bio
Nicole Gordon is a graduate from the University of Central Florida and has been a freelance writer for over seven years. During her freelance career Gordon has written for such publications as the Orlando Sentinel online, Axis magazine and various other websites.
Photo Credits
Marc Debnam/Digital Vision/Getty Images