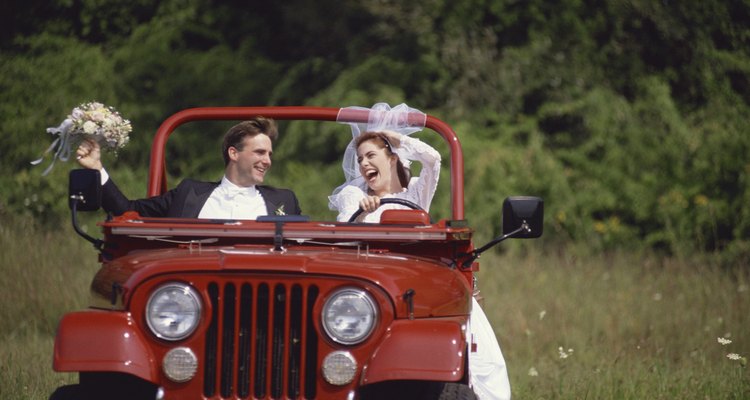 Jupiterimages/Photos.com/Getty Images
For some couples, eloping is a fun and romantic way to join their lives without the stress, fuss and expense of a traditional wedding. For others, it's a spur-of-the-moment decision. Eloping can be an especially attractive option for second marriages, where couples have already had one traditional wedding. Not everyone will understand or appreciate a couple's decision to elope, but with care and sensitivity, elopers can minimize hurt feelings and confusion.
Announcing Your Marriage
Send out announcements of your marriage as soon as possible after the ceremony, and call close friends and family members personally.Consider mentioning your absent friends and family on your announcements, letting them know how important they are to you or that they were there in spirit. If you're planning a reception, combine the announcement and the invitation. For second weddings, the bride and groom usually announce the marriage themselves, so parents' names are not necessary.
Throwing a Reception
If you have a reception after eloping, make it clear on the invitation that you are already married. Register for gifts, but do not expect everyone invited to get you one, as this is not required for second weddings or elopement receptions. As always, never announce your registry details on the invitation or anywhere else. Showers and bachelor/bachelorette parties are generally not appropriate after an elopement, but having a cake and wearing your dress is fine! It's best to skip the veil though; it's a symbol of maidenhood and you've already been married, twice!
References
Writer Bio
Amy Wilde has worked as a grant developer, copy editor, writing tutor and writer. Based in Portland, Ore., she covers topics related to society, religion and culture. Wilde holds a Bachelor of Arts in English literature and classical civilization from the University of Toronto.
Photo Credits
Jupiterimages/Photos.com/Getty Images