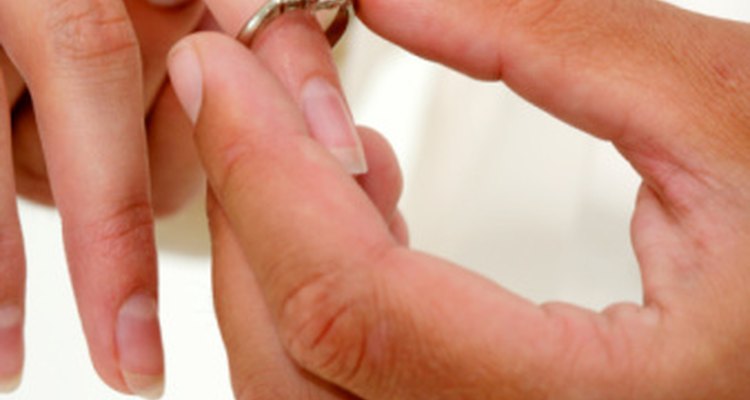 Goodshoot/Goodshoot/Getty Images
Many couples have a romantic idea to run off to City Hall one morning to get married in a private, no-frills ceremony. However, because the county of Los Angeles presides over the registrar rather than the city doing so itself, getting married at the Los Angeles City Hall is a less than straightforward affair. Though it is possible to get married at the Los Angeles City Hall, a more common spot to hold such a wedding in Los Angeles is the County Clerk's office.
Apply for a marriage license at the Los Angeles Registrar Recorder. You will need to produce your current identification and proof that any previous marriages have ended. Depending on your time of arrival, the license will be issued that same day, usually after an hour. Marriages are performed at each site by volunteer officiants, but you are free to take the license elsewhere to marry. The license is valid for 90 days.
Contact a local councilperson, judge or magistrate to see if he is willing to perform a marriage ceremony for you and your fiancée. If you are unsure where to begin looking for officiants, ask the workers at the Registrar Recorder for a list of eligible people.
Contact the city hall's representative to see which rooms are available for use and make an appointment at the time you want to wed. Ask if you are allowed to bring any guests with you, if this is your intention.
Hold your marriage ceremony. Be sure to bring a witness with you so that she might sign the marriage license.
References
Writer Bio
Andrea Hamilton has enjoyed being a writer since 1996. She has been published as a poet in "Fine Lines Magazine." Hamilton holds a Bachelor of Arts in literature from Iowa State University and is pursuing a Master of Arts in creative writing from London South Bank University.
Photo Credits
Goodshoot/Goodshoot/Getty Images