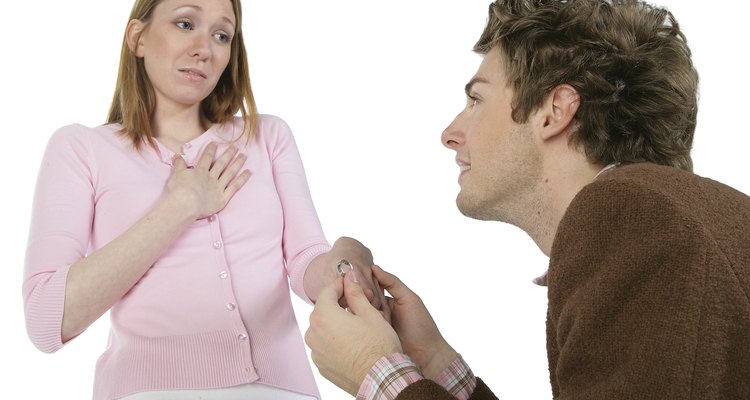 NA/PhotoObjects.net/Getty Images
Many times military personnel find themselves at a loss as to the guidelines, laws and regulations pertaining to obtaining a marriage license while stationed overseas. Although obtaining a license can be time consuming, arming yourself with the knowledge can make the process smoother. Every country is unique in their protocol concerning marriages. There are two methods to gathering the license while in an overseas location, either by local government or clergy, or by marriage by proxy.
Obtaining a marriage license in a foreign country
Contact the local government, tourist center and embassy to determine what documentation is needed. Have all documents translated if needed and authenticated by the consulate.
Research local laws governing marriage ceremonies. Find if blood work, witnesses and premarital counseling is needed to obtain a marriage license while stationed overseas.
Find a locale or place of worship you wish to hold your ceremony. Ask what, if any, protocols you need to follow to obtain permission to marry.
Check your local military base to see if free legal advice or help is available to you.
Marriage by Proxy
Hire a lawyer. This must be done to facilitate and draw up legal paperwork. Your lawyer must also submit all documents to the court.
Locate a state in which marriage by proxy can be performed.
Find two people, family or friends to stand in for you. One of these people needs to be active military personnel.
Once the "ceremony" is completed, a certified marriage certificate will be mailed to you. Normally this will be within 30 days.
References
Photo Credits
NA/PhotoObjects.net/Getty Images