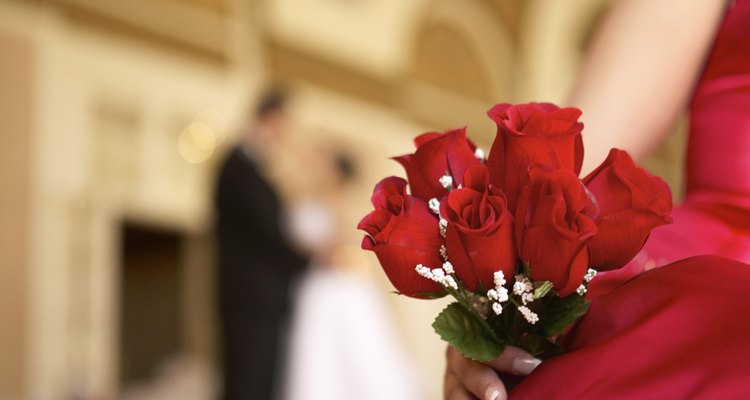 Creatas Images/Creatas/Getty Images
Whether you and your fiance are secretly eloping or have decided to wed spontaneously, a courthouse wedding is a simple, intimate affair. Most courthouse wedding venues even have enough room for a handful of guests, so you don't need to skip out on the guest list entirely. Remember to bring the required number of witnesses to validate your ceremony. Know that each county has its own rules regarding courthouse ceremonies, so learn the regulations before your wedding day.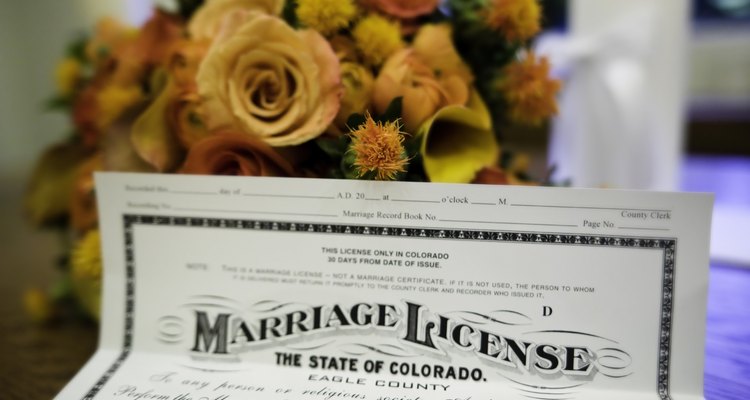 Scott Cramer/iStock/Getty Images
Apply for a marriage license in the county where you intend to marry if you are marrying in your home state. If you are marrying out of state, apply in your home county. Proof of identification and a stipulated payment, usually in cash, must be presented at the time of application. Proof of termination of previous marriages and blood test results are occasionally required. Some states require that a witness be present at this stage if they do not require that anyone witness the ceremony.
Pick up your license. Depending on the state in which you and your fiance plan to marry, there may be a waiting period put in place to deter hasty marital decisions. However, once your application for a license has been approved, you will be free to marry immediately.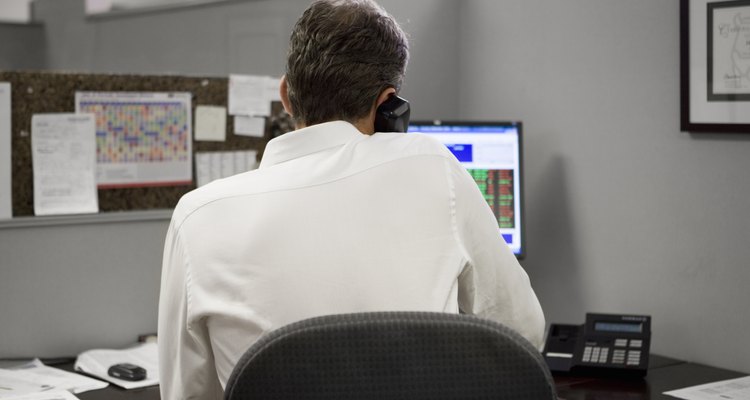 Erik Snyder/Digital Vision/Getty Images
Speak to the registrar who processed your marriage license to make an appointment to marry within the courthouse. Some courthouses perform weddings on a walk-in basis, but others require that couples make appointments in advance. Set your date with the courthouse before planning anything else.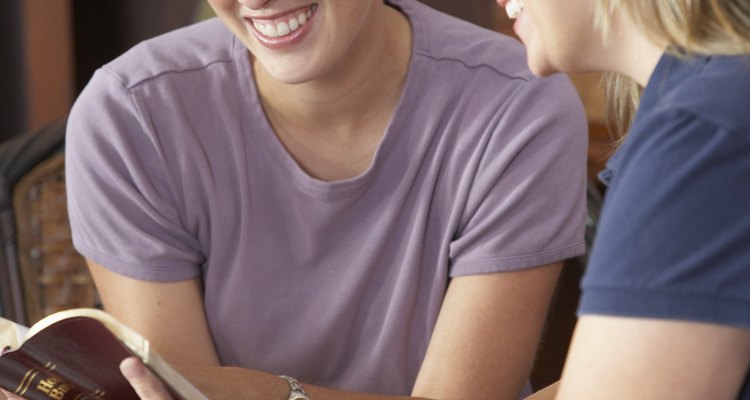 Brand X Pictures/Stockbyte/Getty Images
Meet with your officiant before the ceremony to discover whether or not she permits embellishments upon the ceremony. If so, you may wish to incorporate pertinent readings and self-written vows to make your ceremony more personal.
Hold your wedding ceremony. Ensure that you bring a witness or two if your state requires them to sign the license. Present your marriage license to the officiant before the ceremony begins. After the ceremony concludes, you or your witnesses will sign the license. The officiant will then sign the license and return the document to the registrar to ratify your marriage.
References
Writer Bio
Andrea Hamilton has enjoyed being a writer since 1996. She has been published as a poet in "Fine Lines Magazine." Hamilton holds a Bachelor of Arts in literature from Iowa State University and is pursuing a Master of Arts in creative writing from London South Bank University.
Photo Credits
Creatas Images/Creatas/Getty Images