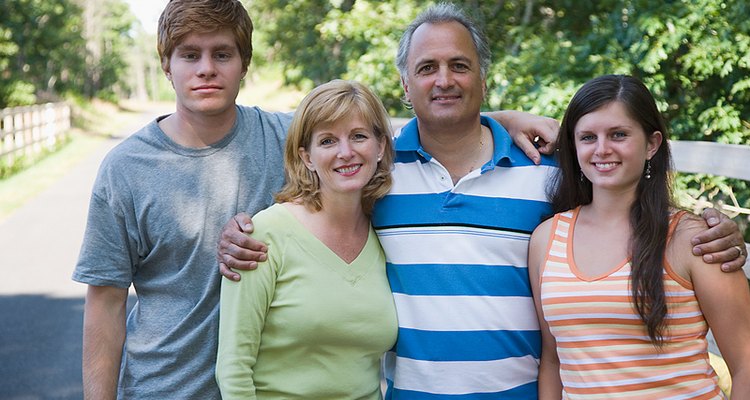 Getting married for the second time is certainly a joyous occasion, but it has its own set of etiquette rules. Whether you've been widowed or divorced, there are a few things you should consider when planning your ceremony and reception. Do remember that the rules aren't hard and fast ones, and should be tweaked to your individual situation.
Costs and Invitations
If you're getting married for the second time, it's likely that you and your spouse-to-be will be footing the bill for the wedding. After all, while your parents may have helped pay for the first time around, they shouldn't be obligated to a repeat performance.
When the bride and groom pay for their own wedding and reception, the invitations are typically sent in their names. This means that rather than the invitation being worded, "Mr. and Mrs. Brian Jones request the honor of your presence at the marriage of their daughter Melinda Jones to Thomas Adams," it would instead say, "Melinda Jones and Thomas Adams request the honor of your presence at their marriage."
Wearing White
Whether the bride wears white for a second marriage isn't nearly as big an etiquette issue as it was years back, when the color was more closely associated with virginity. This is one of those considerations that must be based solely on the situation at hand. If the bride's first marriage was a simple affair with a justice of the peace, it's not outlandish to want a church wedding with a gown and veil.
While white is no longer considered to be in poor taste for second weddings, most second-time brides opt for off-white or other colored attire.
Gifts
Years ago, gifts were not expected for a second wedding: It was assumed that the bride had set up "housekeeping" once and it was not necessary to do so again. However, times have changed, and most guests want to give a gift to the happy couple. It's also not uncommon for second-time brides to be given bridal showers.
Even if a couple would prefer not to receive gifts, it is considered to be in poor taste to have the words "No Gifts" imprinted on your wedding invitation. This is because the wording indicates that the couple assumes they will be receiving gifts, and that assumption is improper wedding etiquette.
References
Writer Bio
Kimberly Ripley is a freelance writer and published author from Portsmouth, N.H. She has authored five books and hundreds of articles and short stories. Her work has appeared various publications, including "Parenting," "Writer's Digest," "Vacations" and "Discovery Travel." She studied at the University of Maine and later pursued her writing studies through numerous classes and workshops.