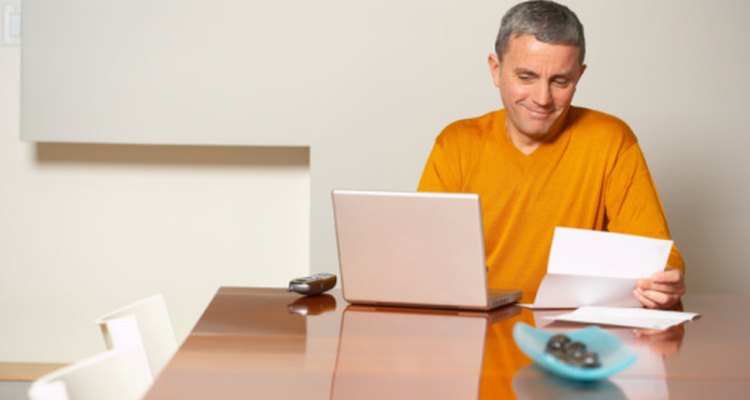 Jupiterimages/Photos.com/Getty Images
Are you interested in meeting new people, learning a language and practicing your letter-writing skills? If so, then befriending a pen pal could be a great hobby for you. Finding international friends is easy since there are plenty of pen pal sites for adults that allow you to discover writing buddies for free across the globe. You can search for matches by country, or choose a special interest option such as Christian pen pals, soldier pen pals and more.
International Pen Pal Sites
If you are looking to correspond with friends overseas, try Global Friends. This website bills itself as a safe place to meet new pen pals from all over the world. Simply post your pen pal requirements – for example, location, age and gender – and once you find a match, you can exchange addresses and start writing. Members correspond by old-fashioned snail mail or email. Pen Pals Now and Pen Pal World offer a similar service. Registration is free at every site, and you can hook up with friends in more than 70 countries.
Second Language Pen Pal Sites
My Language Exchange unites people who are learning a second language with a native speaker of that language, so if you want to trade letters with someone who can help you develop your language skills, this is the place to go. All you have to do is input your native language, second language, country and, optionally, your age, and the site will match you up with your perfect study partner. Polyglot is another free website for adults to practice their language skills with native speakers.
Special Interest Pen Pal Sites
APenpals.com is a free pen pals service with a twist – you can choose your pen pal by special interest such as jail pen pals, soldier pen pals, senior pen pals, religious pen pals and more. You'll find the full list of options in the drop-down menu on the sign-up page. As you may guess, Faith Friend is dedicated to matching people who share their Christian faith. Search for matches using the quick-and-easy search facility; then correspond with your new friend online. Snail mailers are welcome, too.
Digital Options
Pen Pal Roulette is a bit quirky because it matches you with a random person from around the world. "Letters" are exchanged digitally through the website's inbox system, so you don't have to supply any personal details or an email address. Reddit has its own pen pal sub-forum, which might throw up a few options. Last but not least, you can find pen pals for adults by joining Facebook groups that focus around the specific interests you share. It's not a dedicated pen pal service, but if you take the initiative and reach out, who knows what kind of friendships you might make?
References
Resources
Tips
You can use social networking sites, such as Facebook and MySpace, for corresponding with virtual pen pals as well.
Warnings
Most websites do not have a screening process for whom they allow to join their correspondence network, so use caution when disclosing personal information to your new pen pals.
Writer Bio
A former corporate real estate lawyer, Jayne Thompson writes about law, business and personal finance, drawing on 17 years' experience in the legal sector. She holds a Bachelor of Laws from the University of Birmingham and a Masters in International Law from the University of East London. Her work has appeared on numerous legal blogs including Quittance, Upcounsel and Medical Negligence Experts. Find her at www.whiterosecopywriting.com.
Photo Credits
Jupiterimages/Photos.com/Getty Images