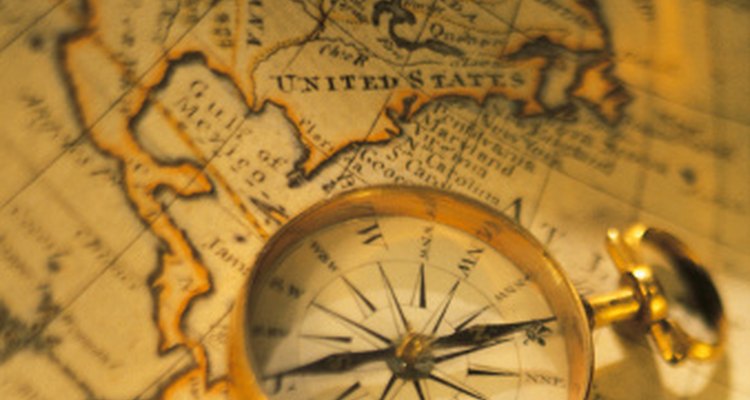 Comstock/Comstock/Getty Images
While plenty of websites provide contact information for people, most of them are not easy to access. Search directories like Spokeo, for example, reveal addresses and telephone numbers, but a subscription is required for many of their features. Luckily, a few websites will help you find people completely free of charge.
Visit a People Lookup Site
Whitepages is one of the better-known phone lookup services. If a person is listed in a U.S. phone directory, then you should be able to get his or her address and telephone number simply by typing in the person's name; narrow it down by state if you can. ZabaSearch, a people-related search engine, includes listed and unlisted numbers. A totally free people search can turn up a lot of favorable information, such as the person's phone number, current address, past addresses and date of birth.
Log Onto Facebook
With more than 2 billion active worldwide users, there's a good chance that the person you're looking for has a Facebook profile. Simply plug her name into the search bar to see what comes up. Facebook encourages users to list nicknames, maiden names and other aliases, so it's worth searching for all the names that might be associated with the person. LinkedIn is another useful resource – you'll need to create an account, but it's free to sign up. Search by name, school, employer, voluntary organizations and more.
Dig Around on Google
Simply typing the person's name in quotation marks – "Peter Kramer," for example – into Google's search field may yield quite a few results. Narrow down your search by adding a location, employer or interest, for instance, "Peter Kramer Greenville" or "Peter Kramer chess." It's also worth running an image search to get a quick visual, which is helpful if the person might have changed her name. Simply navigate to Google Images and type in the person's name. Click on a matching image, and Google will tell you where it's from. Sources include social media profiles, professional profiles on corporate websites and news articles, on which you can follow up to find more information.
Search the Deep Web
Pipl is a people-related search engine that searches the "deep web," or parts of the internet that haven't been indexed by a search engine like Google. It allows you to search by name, phone number and even username, so it's good for tracking down people when you only know the "handle" they use on the web. Wink performs a similar search on social networks and personal web pages. You can look for people by name, state, work, school, interests and more. Use both tools when searching for someone since it may be difficult to obtain all the information you're looking for on a single free resource.
References
Tips
Just ask yourself, 'How would I find this person in 1950?' Send letters to relatives, contact old connections between you, drive to the to town you think they might be in and look around.
Warnings
Make sure you are looking for someone who wants to be found.
Don't look up some old flame while you are still married. Come on now... don't be that creep. If you do, you are just trying to poison your cake and eat it too.
Writer Bio
A former corporate real estate lawyer, Jayne Thompson writes about law, business and personal finance, drawing on 17 years' experience in the legal sector. She holds a Bachelor of Laws from the University of Birmingham and a Masters in International Law from the University of East London. Her work has appeared on numerous legal blogs including Quittance, Upcounsel and Medical Negligence Experts. Find her at www.whiterosecopywriting.com.
Photo Credits
Comstock/Comstock/Getty Images