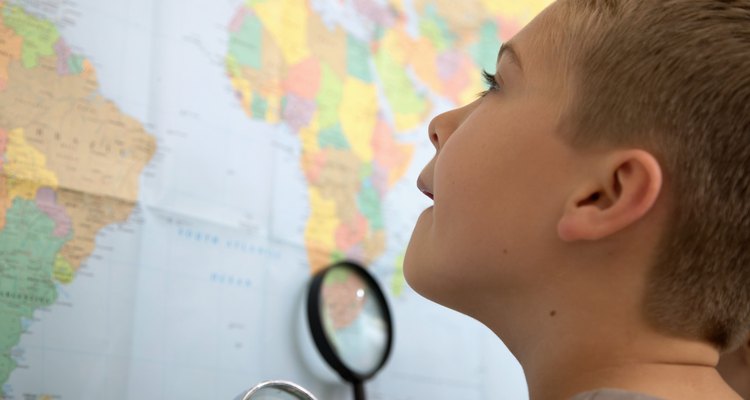 Ableimages/Digital Vision/Getty Images
There are a number of reasons why it might be important to find someone, and a number of companies offer services to help you do that. When it is not feasible to pay for location services, there are also ways to go about finding someone yourself at no cost. However, it most often requires having information like a full name, prior addresses, birthplace and even identification numbers.
Phone and Address Lookup
Using a phone book or the digital equivalent to find someone is still one of the most successful ways of reaching a person. Having a current phone number, full name or location is ideal. Having a full name and general location is often enough. Using an old-fashioned phone book is too time-consuming unless the searcher knows the person's general location. If so, choose the phone book for that city, town or area and look up the name, last name first. If not, use a digital phone book, which often allows reverse phone number look-ups. There are typically many names to sift through, but they are in a format that is easier to browse.
Social Networks
Social networks are becoming the go-to method for finding old friends, colleagues and family. One of the first places you should look would be the largest social networking site, Facebook. Its membership has grown astronomically to comprise a significant portion of the world's population, especially in North America. And, Facebook is only one of many popular social networking sites where you might find someone. Use these sites to search by name and connect with people who know the person, so they can offer possible screen names or a direct link to the person.
Free Services
Most people search websites that offer search services charge a fee. These may offer a free trial that can be useful, if the search does not take longer than the free trial. The better route to take is trying out free services like those on offer at Family Search. This service and those like it can direct users to records on an individual, including historical and genealogical records. Therefore, if an address is not available on the site, a user can still find helpful information like a birthplace or maiden name.
Ask Loved Ones
When all else fails, there is an old-fashioned way to find a person, which is to ask his loved ones. Find his girlfriend or former girlfriend, his wife, friends or family members, and they will likely lead right to him. Law enforcement officers often use this tactic because most people have social or familial contact with other people. This makes them easy to trace via their contacts.
References
Tips
Think outside the box. Check associations, professional societies, fraternal society websites.
Find a search engine that searches blogs and forum postings.
Remember to Bookmark all relevant websites so you can return to them.
Warnings
Don't give up. This searching can be addictive.
Writer Bio
Shelly Barclay began writing in 1990, focusing on fiction. She has been writing nonfiction articles since 2008. Her work appears on various websites, focusing on topics such as history, cooking, scrapbooking, travel and animals. Before she began writing, Barclay was a line cook for 10 years.
Photo Credits
Ableimages/Digital Vision/Getty Images