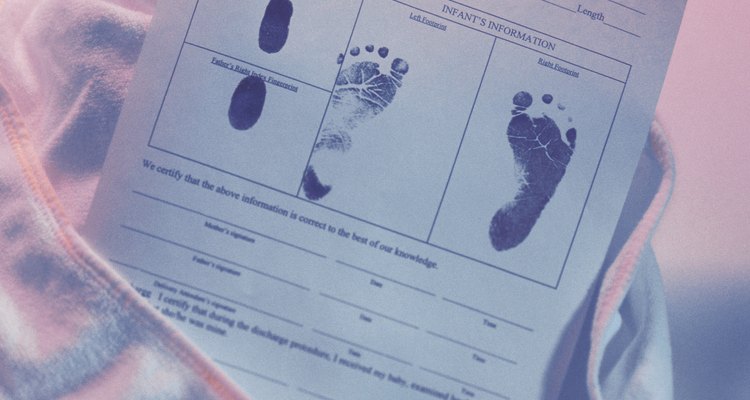 Comstock/Comstock/Getty Images
The task of locating an individual's parents or birth city can seem challenging, but it's certainly not impossible. As you locate resources, it's important to read and follow all guidelines for obtaining any birth-related information. Whether you're completing a family genealogy project or you're an adoptee searching for your birth parents, you have resources available online and in your local community to assist your search.
Talk to Family Members
Ask the eldest members of the family. Sometimes older relatives, such as grandparents, aunts and uncles can provide information related to another family member's birth information. Ask for supporting documents, if possible, such as a baptismal record or birth certificate to confirm the accuracy of the data.
Contact the Department of Vital Records
Contact the respective county's Department of Vital Records division of the health department or the Register of Deeds office at a local courthouse. These agencies usually maintain birth, death and marriage records, which you can obtain for a fee. The National Center for Health Statistics maintains a database that lists vital records offices by state.
Ask about the steps required to obtain a birth certificate. Depending on the agency's guidelines, you might need to provide the person's full name, date of birth and birth location to start the process. In most instances, the parent or legal guardian, foster parent, child, spouse, sibling or an authorized attorney can request it. You can also obtain a birth certificate with a court order.
Check Family Religious Books
Check for a family bible or other religious family books. Some families maintain records of family births, deaths and marriages in a family bible. Some books even display family trees, which usually includes the person's birthplace, date of birth and the parents' names.
Research at the Library
Visit a local library. Ask a reference librarian to help you locate old newspapers or archived newspapers on microfilm. If you know the general date of the person's death, you can search through these resources to locate an obituary, which usually contains the person's last known residence, birthplace and a list of both the person's living and deceased relatives.
Use Genealogy or Public Records Websites
Visit genealogy or public records websites. When using these sites, it's often beneficial to know at least the person's full name and date of birth. Look for a category to view a person's birth records or obituaries online. Alternatively, you can enter the person's full name into the site's search engine to view any information associated with that particular name, including birth information. If you use this strategy, you may find many people with the same name or limited information.
References
Resources
Writer Bio
Jalisa Summerville is a social worker and former high school occupational English teacher who began writing in 2006. She has written grants for nonprofit organizations serving underprivileged children. Summerville holds a Master of Social Work from East Carolina University.
Photo Credits
Comstock/Comstock/Getty Images