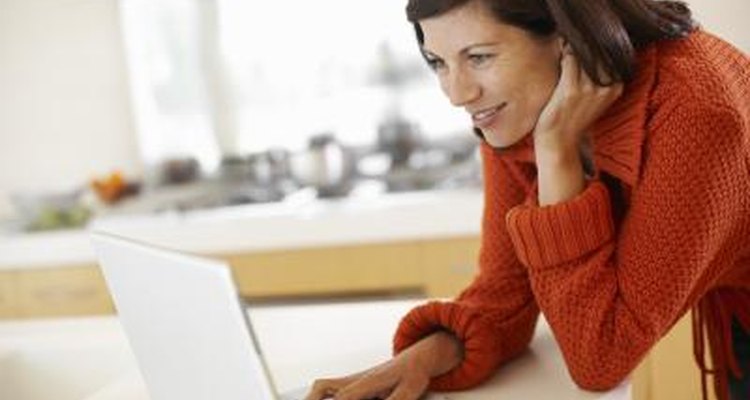 Fuse/Fuse/Getty Images
If you've ever searched online for a specific person, you know that many "free" websites will not give you much in the way of information unless you pony up payment via a credit card. This type of search isn't useful if your budget is nonexistent. Fortunately, several sites offer genuinely free people searches. As long as the person has left some kind of digital footprint, then a number of websites should help you track him down– no subscription required.
ZabaSearch
ZabaSearch is free search directory that offers people searches plus reverse phone number and address lookups. You can use it to search for anyone, anywhere, simply by entering the person's name and city into the search bar. Like most search directories, Zaba offers free services and paid services. However, the free data is surprisingly extensive. You can usually turn up a person's address, phone number, month and year of birth, as well as previous addresses if the person is listed on the site.
Pipl
Pipl has a broader reach than Zaba in that it claims to scour the "deep web" to find information. In other words, it isn't just looking up public records and phone directories; it's also checking out blog entries, profiles on social networking sites and other information that search engines usually don't touch. The website supports searching by first and last name and, optionally, location. The results are listed in best-match order and many of them come with a photo, so you can see at a glance whether the person you're looking for is listed.
Google
Google offers several options to help you find people free of charge, starting with a simple Google search. Just type the person's name with quotation marks around it into the search engine and see what comes up in the results. If you know where the person lives or works or which organizations the person has been associated with, include those in your search strings. For example, a search may look like: "Marie Ramirez Boulder" or "Marie Ramirez golf." Next, click on the Google Images tab, or upload your own photo and search for matches. Click on a matching image to see where it originated – photos often come from the person's social media account or a website that contains additional information.
Family Tree Now
Genealogy website Family Tree Now offers a large amount of information completely free of charge. Just type in a name, and if the person is listed, you'll get access to his current and past addresses, phone numbers, email addresses, work information, and even lists of friends and family members – and you won't have to register or take out a subscription. Controversy has surrounded this site; some people claim that it reveals too much information. A friend who's concerned about privacy may have opted to have his information removed.
References
Resources
Writer Bio
A former corporate real estate lawyer, Jayne Thompson writes about law, business and personal finance, drawing on 17 years' experience in the legal sector. She holds a Bachelor of Laws from the University of Birmingham and a Masters in International Law from the University of East London. Her work has appeared on numerous legal blogs including Quittance, Upcounsel and Medical Negligence Experts. Find her at www.whiterosecopywriting.com.
Photo Credits