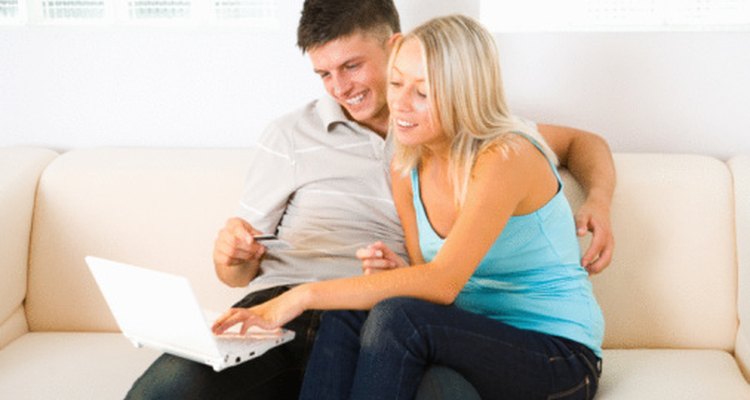 Jupiterimages/Photos.com/Getty Images
Not so long ago, if a person moved away without leaving her address, it would be almost impossible to find her again. Now, thanks to the internet, there are multiple resources for tracking down a former neighbor or a tenant who owes you money. All you need to run a last-known address search is the person's name and – you guessed it – her previous address.
Try a People-Related Search Engine
Zabasearch is a national white-pages directory that searches public records. You can enter the person's name to see if a current address is listed, or you can type in his last-known address. A cost-free search will usually turn up a current address and phone number along with past addresses so you can check that you've found the right person. If you need to probe deeper, Zabasearch will conduct a full background check for a one-time fee. For similar services, try Spokeo or Intelius.
Sleuth on Pipl
If you're coming up empty-handed on a regular people-search directory, try Pipl. Pipl plunders the "deep web" for a variety of information, including the target's current postal address, phone number, email address and even the names of family members and employers. The site offers several types of searches, and the easy-to-read report includes past addresses so you know you're not wasting your time on a mismatch.
Try the U.S. Postal Service
Most people think that the U.S. Postal Service keeps a database of contact information for individuals, but it doesn't. However, if you write a letter to the person's last-known address and mark it "Address Service Requested," the post office will attempt to deliver the letter to the person's new address and will notify you of that address. There's a fee for this service, which works out at slightly more than double the original postage cost. The drawback is that the service works only if the person you're looking for has filled out a change of address with the post office.
Plug the Address Into Google
It's entirely possible that a simple Google search could turn up some current contact information for the person you're trying to track down. For example, typing the name and last-known address in quotations – "George Morrison 42 Kranbrook Lane Acme Town," or even "George Morrison Acme Town" – could bring up the person's personal blog site, social media accounts, trade organization membership or other identifiable results. Given how easy this method is, trying it before you look elsewhere may be a good idea.
References
Resources
Writer Bio
A former corporate real estate lawyer, Jayne Thompson writes about law, business and personal finance, drawing on 17 years' experience in the legal sector. She holds a Bachelor of Laws from the University of Birmingham and a Masters in International Law from the University of East London. Her work has appeared on numerous legal blogs including Quittance, Upcounsel and Medical Negligence Experts. Find her at www.whiterosecopywriting.com.
Photo Credits
Jupiterimages/Photos.com/Getty Images